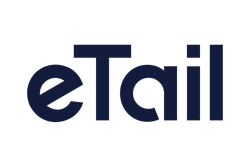 We're thrilled that industry innovators from top-tier retailers are joining us to showcase their insights and solutions for meeting and exceeding shopper expectations, particularly as they prepare for the holiday season
NEW YORK (PRWEB) June 12, 2019
Worldwide Business Research (WBR), the world leader in B2B focused conference events, today announced the full agenda and speaker line up for eTail Boston (August 19th-22nd at the Boston Sheraton), the longest running conference dedicated to the online and omni-channel retail community.
Continuing eTail's year-long 20th anniversary celebration, eTail Boston will bring together over 1800 senior executives from the world's most trusted brands and digital disruptors for four days of the latest strategies, technologies and best practices that are shaping today's digital commerce landscape.
"This is the largest and most senior speaking faculty we have ever had at eTail Boston", said Megan Kessler, eTail Conference Director, WBR. "We're thrilled that industry innovators from top-tier retailers are joining us to showcase their insights and solutions for meeting and exceeding shopper expectations, particularly as they prepare for the holiday season."
Retailers will have the opportunity to hone their craft with the latest insights from over 140 of the world's most recognized brand leaders including:

Noam Paransky, Chief Digital Officer, Tapestry
Sharon Leite, CEO, The Vitamin Shoppe
Jeffery Fowler, President, North America, Farfetch
Chris Homer, Co-founder & CTO, thredUP
John Lacy, Co-CEO, Burton Snowboards
Cheryl Kaplan, President & Founder, M.Gemi
Muhammad Shahzad, CFO, The Honest Company
Joe Megibow, CEO, Purple
Katherine Bahamonde Monasebian, Chief Digital & Technology Officer, EVP, Barneys New York
Chris McDonough, Chief Sales and Brand Officer, L.L.Bean
Jim Lyski, CMO, CarMax
For more information and to learn more about speaking, sponsorship and exhibition opportunities at eTail Boston, please visit http://etaileast.com/.
About eTail
Launched in 1999, eTail is the longest running event series dedicated to the continued growth and evolution of the online and omni-channel retail industry. Produced by Worldwide Business Research (WBR), eTail is a worldwide series of events spanning North America, Europe and Asia. Our conferences are designed to provide actionable best practices that our attendees can put into practice now and can share within their organizations. For more information, please visit https://etaileast.wbresearch.com/.
About WBR
WBR (Worldwide Business Research) is the world leader in B2B focused conference events. Founded in 1996, the company produces over 100 conferences yearly designed to offer the leaders of emerging and established companies across multiple industries with actionable insights, educational discussions, and networking opportunities to inform and transform how they do business now and in the future. The company also generates custom research to help companies educate the market on the latest developments and best practices. For more information, please visit https://www.wbresearch.com/ and follow us on Twitter @WBResearch.