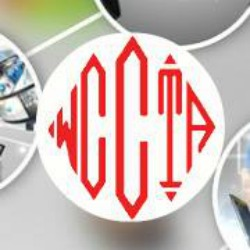 "Living in rural Iowa is full of many opportunities to thrive and grow including high-speed service to every section with Fiber to the Home technology." Marcie Boerner told the members of WCCTA
Gowrie, IA (PRWEB) May 07, 2015
Officially organized in 1954, the Webster-Calhoun Cooperative Telephone Association Annual Meeting provides a first hand opportunity for all the members of the cooperative to elect board members and hear about their ownership in WCCTA.
This year the Annual Meeting theme was #Rural Is Cool. The decor for the Annual Meeting and the presentation all focused on the rural communication network of WCCTA.
Attendees heard the financial report provided by Jeff Naig of Kiesling Associates LLP. General Manager Daryl Carlson followed with some of the highlights from 2014 along with 2015 and future projects. "It was a very successful year and we are pleased to be able to present a very positive financial report to our WCCTA members", stated Daryl Carlson.
Board President Alan Jacobson added to the program as well as announcing the results of the Election of Board Members. Elected board members included Jim Peterson for District 1 Gowrie, Alan Jacobson for District 2 Farnhamville and Richard Allen for District 3 Clare.
#RuralIsCool and the story behind the hashtag were presented by Marcie Boerner, Office Manager at WCCTA. Marcie told the members that it is the best of both worlds. "Living in rural Iowa is full of many opportunities to thrive and grow including high-speed service to every section with Fiber to the Home technology."
Winners of door prizes that included TVs, gift baskets, gift certificates and blooming plants were Corrine Bancroft, Sam Johnson, Jenny Lane, Dan Larson, Marjorie Wooters, Julian Swanson, Dale Insko, Irene Van patten, Morgan Fredrickson and Greg Anderson.
The evening ended with members enjoying doughnuts, refreshments and great conversation.
Webster-Calhoun Cooperative Telephone Association is located at 1106 Beek Street, Gowrie, IA 50543. It has a Fiber driven network and provides landline telephone, Internet and digital television service to the Iowa communities of Gowrie, Pilot Mound, Vincent, Thor, Churdan, Knierim, Somers, Barnum, Duncombe, Farnhamville, Badger, Clare, Moorland, Boxholm, Lanyon and Paton. Additional information is available by calling 515-352-3151 or visiting http://www.wccta.net.