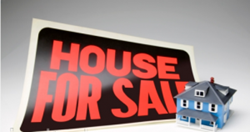 Selling homes through real estate agents can be a lengthy process that is not successful for all homeowners who need to sell properties,
Miami, FL (PRWEB) January 12, 2014
Homeowners who are considering listing homes for sale in Miami-Dade County could benefit from a new service provided by the Lucnar Properties company. This company is including "We Buy Homes" services as part of its new FSBO solutions in Florida at http://lucnarproperties.com.
These services are offered as one expedited way to help homeowners sell properties without the usual delays that come with realtor listing services. Because not every home listed by realtors will sell, some owners of properties could be disappointed at the lack of buyers available.
The enhanced FSBO solutions that are now offered are providing owners of properties with access to a growing home buyer network. The Luncar Properties company uses the list of private buyers to help make offers on properties that are available in the FSBO network. This could create a faster date of sale and provide homeowners with a respectable offer.
"Selling homes through real estate agents can be a lengthy process that is not successful for all homeowners who need to sell properties," said a source from the LucnarProperties.com company.
The new "We Buy Homes" solutions that are offered to Miami-Dade homeowners are listed on the Lucnar Properties company website. New enhancements have been made to the online portal used by this company to promote its real estate solutions online. A broad list of services are now posted for easy access.
"One advantage that homeowners receive using the enhanced FSBO services is the elimination of commission fees that real estate agencies charge during the closing process for homes," included the source.
The LucnarProperties.com company website is now featuring digitized applications that can be submitted through the company website. All homeowner services and other housing solutions this company provides can be requested using the new application process.
Housing support experts are also available by phone at (305) 704-0810 in the Miami area. Additional real estate services are currently in the planning stages at the Lucnar Properties company for integration through the course of this new year.
About LucnarProperties.com
The LucnarProperties.com company is currently one of the top real estate companies in the state of Florida that purchases homes for direct resale to independent buyers. This company has launched several new solutions for its housing services in 2014. The LucnarProperties.com company has made significant changes to its website online to better serve real estate customers. New solutions for buyers of homes, renters of homes and investors are currently featured directly on the company homepage. The housing specialists this company uses to provide support services are available during regular hours of daily business.