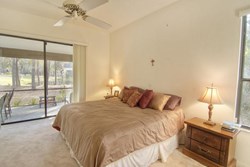 The selling services that are now provided are one part of the housing services included for state of Florida residents this year
West Palm Beach, FL (PRWEB) January 04, 2014
Homeowners who have recently been unsuccessful using real estate agents to sell homes could benefit from the new solutions offered by the Rescue Real Estate company in Florida. This company is adding "We Buy Houses" services in the West Palm Beach area at http://rescuerealestatellc.com.
These services are designed for expediting sales of homeowner properties through the company network. These services are offered as a new way to help sell homes that have been unsuccessfully listed and marketed by real estate agencies. These services offered to WPB homeowners are new for 2014.
Homeowners who are interested in reviewing this program can use the updated company website now featured online to find more information. One benefit of this new sales solution is the removal of standard commission charges that agents or realtors charge during the home closing process.
"The selling services that are now provided are one part of the housing services included for state of Florida residents this year," a source from the Rescue Real Estate company said.
These modified FSBO services are included in the homeowner solutions added for more Florida cities this year. Rental houses were included at the end of 2013 to offer additional resources for individuals unable to qualify for standard lender mortgages. These rental homes are now listed in the company online portfolio.
"The buying services currently available to West Palm Beach homeowners are expected to expand into other Florida cities this year," the source added.
The Rescue Real Estate company is now one of few in the real estate industry offering application forms online that can be electronically distributed for any housing services. The updated company website currently features these housing forms as well as other contact solutions for homeowners, buyers or renters online.
About Rescue Real Estate
The Rescue Real Estate company purchase homes for sale in the state of Florida and provides these properties to men and women ready to buy housing. This company has added to its services in 2014 to include rental homes. The Rescue Real Estate company has created a new website designed exclusively for delivering information to homeowners, renters and investors online. The company housing solutions can be explored using this website or the local telephone number provided. Homes are acquired by this company at a rate of up to 10 properties monthly.