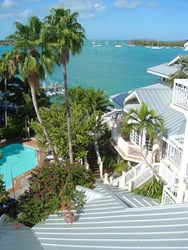 Some realtors accept many offers to pick and choose based on commissions received at closing
Jacksonville, Florida (PRWEB) August 26, 2013
Services to buy homes direct from homeowners have now been added by one Florida investment company. The RealEstateinNorthFlorida.com company has included its we buy homes in Jacksonville, FL services, according to a recent profile by the Real Estate News Wire company. The services are immediately available as an alternative to a standard real estate agent listing contract at http://realestatenewswire.com/we-buy-houses-jacksonville-fl.
Delays can be common in the housing industry based on buyer qualifications, homeowner needs or paperwork processing when homes are listed for sale. Unforeseen issues like divorce, tax burdens and foreclosures can prevent a faster sale using a standard real estate agreement.
The RealEstateinNorthFlorida.com company profiled online is one example of Florida companies providing services that are tailed direct to homeowners seeking a better method of selling their properties.
The cash offers that are now made are able to be closed upon in 30 days or less due to the expediting processing now supplied, according to the RealEstateNewsWire.com profile.
"Some realtors accept many offers to pick and choose based on commissions received at closing," a source from the Real Estate News Wire company said. The we buy houses services that are currently provided are not attached to sales commissions or service fees at closing.
The RealEstateinNorthFlorida.com company launched its homeowner resource center at http://realestateinnorthflorida.com/we-buy-houses to help explain the pathways to sell a home without a realtor in Florida.
This resource is one strategy used to educate a property owner about the different ways that can be integrated to sell a home without using the realtor path. Information for buyers of real estate and rent to own programs are also offered on the new resource pages published online.
About RealEstateinNorthFlorida.com
The RealEstateinNorthFlorida.com company supplies FSBO assistance to homeowners seeking to sell homes at a faster pace in the North Florida area. This company arranges creative financing for its owned properties with buyers unable to qualify for a third party mortgage or standard rent to own policy.
About RealEstateNewsWire.com
The RealEstateNewsWire.com company publishes news concerning the housing industry daily on its website that is accessed by thousands of visitors. This company promotes reviews, accomplishments and data concerning emerging companies in real estate communities featured in all 50 U.S. states.