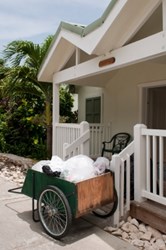 Homeowners who can avoid commissions and fees at closing through a real estate transaction can save thousands of dollars
Jacksonville, Florida (PRWEB) August 18, 2013
Jacksonville, Florida continues to be one of the hotbeds for real estate in the U.S. The Real Estate News Wire has recently profiled the RealEstateinNorthFlorida.com company that is now offering we buy homes in Jacksonville, FL services to homeowners at http://realestatenewswire.com/we-buy-houses-in-jacksonville-fl .
This company was founded in 2004 and has grown substantially in the North Florida area. The new services that provide immediate cash offers to owners of property is one example of recent changes made that are expected to help sellers and buyers equally.
"Homeowners who can avoid commissions and fees at closing through a real estate transaction can save thousands of dollars," a rep for the RealEstateNewsWire.com company said.
While some real estate agents are shifting towards investing, the ability to make cash offers typically requires a sizable portfolio.
The homes that are being purchased by the RealEstateinNorthFlorida.com company are offered in several ways back to the public, according to the Real Estate News Wire report.
A person who cannot qualify for a standard mortgage could qualify to purchase these homes due partly to the owner financing that is now in place.
"Owner financed homes eliminate any mortgage financing at purchase as an effort to place men and women into a home without fear of credit denials," the rep concluded. A second option known as lease to buy property is now included in the service plans available.
As profiled in the report online, some companies are marketing houses online using video. The RealEstateinNorthFlorida.com company has launched its YouTube channel at http://www.youtube.com/watch?v=DE_P94w6Cjc as a way to promote its new services and programs to Florida homeowners, buyers and investors.
About RealEstateinNorthFlorida.com
The RealEstateinNorthFlorida.com company features services that provides buying, selling, leasing and investing opportunities for North Florida residents. This Jacksonville based company was founded in 2004 and currently employs 10 housing specialists who assist all buyers, sellers and other investors working with this company.
About RealEstateNewsWire.com
The RealEstateNewsWire.com company publishes data that is now distributed across a network of thousands of websites online regarding real estate news and information. This company was founded to provide up to the minute industry news and homeowner information for all transactions in real estate.