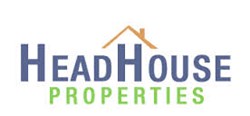 Homeowners are in a tight spot when they need to sell faster than what realtors can offer.
Murfreesboro, Tennessee (PRWEB) August 16, 2013
A homeowner who has exhausted all options to sell a home using real estate agents in the Nashville, TN area can now benefit from an investment company offering to purchase homes at market prices. The HeadHouse Properties company recently profiled by the RealEstateNewsWire.com website has now added we buy homes in Murfreesboro services to its programs for owners of homes at http://realestatenewswire.com/we-buy-houses-in-murfreesboro-services-for-homeowners.
Selling homes is one practice that realtors and agents specialize in to help owners of properties find buyers. The actual listing of homes and repairs that could be required can sometimes delay the selling process. Homeowners who require a faster sale could benefit from investors able to make an instant offer.
"Investment companies building real estate portfolios usually have cash reserves that help to purchase homes faster," said a spokesman for the RealEstateNewsWire.com company. This eliminates buyer qualifications and mortgage acquisitions to close on a house.
The HeadHouse Properties company launched its official website for buying homes at http://mywifehomes.com/we-buy-houses. The recent review that has been completed by the Real Estate News Wire company is helping to introduce these alternative services offered to owners of homes unable to find buyers using traditional sources.
"Homeowners are in a tight spot when they need to sell faster than what realtors can offer," the spokesman added.
The closing process can be conducted faster using a mutual attorney compared with the standard real estate closing process that requires numerous checks for buyer qualifications, according to the report now published.
About RealEstateNewsWire.com
The RealEstateNewsWire.com company syndicates its housing news and information daily to subscribers on its website as well as media partners. The real estate news, tips, strategies and information that is generated by this company is used by owners of properties as well as professionals in the housing community.
About HeadHouse Properties
The HeadHouse Properties company buys and sells properties in the state of Tennessee. This company has increased the size of its housing portfolio in 2013 and made several policy changes for real estate services to assist sellers and buyers of homes. An interactive website now distributes videos, blog content and company information to consumers.