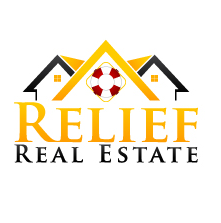 "The fact of the matter is that while we buy houses in Daytona Beach and the surrounding areas, it is important for us to give back to the members of the communities that have given us so much." Owner, Phil Pustejovsky
Los Angeles, CA (PRWEB) December 13, 2013
Relief Real Estate, known throughout the area as creative real estate problem solvers, has announced the commencement of their "We Buy Houses" campaign in Daytona Beach, FL and the surrounding areas.
Many homeowners in the area will be pleased to hear this announcement since Relief Real Estate has developed a reputation for helping homeowners get rid of their properties quickly and easily. They are members of the Better Business Bureau with an A+ rating, having served property owners for over 10 years.
The company has bought homes in several areas of Volusia County Florida, including; New Smyrna Beach, FL, Port Orange, FL, Edgewater, FL, Ormond Beach, FL and of course, Daytona Beach, FL.
Relief Real Estate provides an alternative approach to selling one's house over working with a real estate agent. According to Phil Pustejovsky, owner of Relief Real Estate, there are a number of extenuating circumstances in which the use of a real estate agent does not necessarily make practical sense. "If a property needs to be sold quickly, if it is in a state of disrepair or if the seller has inherited the home and needs to sell quickly, it may make more sense to utilize our firm than to employ a real estate agent."
According to Pustejovsky, part of the reason for this ability is the firm's real estate background. "We have been doing this for a decade so we understand the various perspectives of all of the parties involved. This makes it much easier for us to arrive at a deal that benefits everybody involved."
Pustejovsky also stated that the company offers free consultations to their clients, and there is no fee for their services. "We do our best to make sure that everyone has something to gain from communicating with us. If we are not able to buy the house, we make a point to help the seller get pointed in the right direction. It has always been our business to help people in any way we can."
"The fact of the matter is that while we buy houses in Daytona Beach and the surrounding areas, it is important for us to give back to the members of the communities that have given us so much," said Pustejovsky. "With all of our experience, it is our responsibility to take the extra effort to help all sellers who contact is find an arrangement that will best fit their needs."
In Volusia County Florida, it seems that some folks need to quickly relocate as they find job opportunities elsewhere. The "We Buy Houses" campaign may prove to be a boon to these individuals as it is frequently quite a headache to go through the entire real estate process while also managing relocating to begin a new career.
Relief Real Estate's services will certainly be welcomed, especially given their track record of success. It is likely that their campaign will achieve the mutual benefits that the firm has become known for.