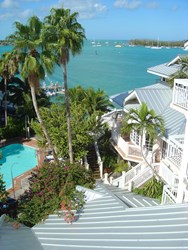 The cost to repair a home could remove thousands of dollars from the potential profit on a sale
West Palm Beach, Florida (PRWEB) August 24, 2013
The Southern Florida area remains strong for sales of real estate although many sales are completed with the help of realtors. The Rescue Real Estate, LLC company has launched its we buy homes in West Palm Beach services and was profiled recently for this change by the Real Estate News Wire company at http://realestatenewswire.com/we-buy-houses-west-palm-beach-fl.
This company now supplies homeowners with cash offers for homes that are in any condition prior to sale.
These strategies are offered as alternatives to the standard method of listings used by real estate companies. The ability to buy homes without requiring upgrades is one the exclusives of these new services.
"The cost to repair a home could remove thousands of dollars from the potential profit on a sale," a company spokesman for the RealEstateNewsWire.com said.
New buying strategies in use by investment companies are eliminating the need for homeowner repairs, according to the profile now published online.
The Rescue Real Estate, LLC company launched its website for homeowners this year at http://rescuerealestatellc.com/we-buy-houses to make it simpler for property owners to sell homes without realtor delays. The average home listed by a realtor and marketed to the public could take months to sell even in a qualified buyer area of Florida.
"Some homeowners have to sell quickly due to extreme circumstances that do not fit into the business model of real estate agents or realty companies," the spokesman confirmed. The secondary solutions for owners of properties are expanding the Rescue Real Estate, LLC reach in Southern Florida.
Aside from the buying services offered, services for a person renting a home who cannot qualify for an apartment rental are now offered. Creative financing is now applied to lease to buy and rent to own properties that are held and marketed by the Rescue Real Estate, LLC company in Florida.
About Rescue Real Estate, LLC
The Rescue Real Estate, LLC company provides real estate services in West Palm Beach and other areas of Florida. This company is owned by licensed realtors and other housing experts who provide buying, selling and investing resources for homeowners and investors.
About Real Estate News Wire
The Real Estate News Wire company currently distributes its news and information across a growing media network in the housing industry. This company employs a talented team of researchers, writers and housing specialists who work daily to supply the syndicated content generated on the company website.