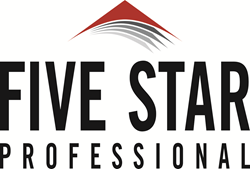 Eagan, MN (PRWEB) December 05, 2016
Five Star Professional, in partnership with Forbes Business Division, is excited to announce the launch of Wealth Matters: Special Report, a new digital articles series featuring insights from industry leading wealth managers. Wealth Matters explores the contemporary landscape of the wealth management industry and important issues facing investors.
Check out this quarter's featured article and contributors here.
About Five Star Professional:
Five Star Professional conducts market research to define and promote professional excellence in wealth management and all professions we serve.
Five Star Professional joins forces with city and regional magazines to make the research results available to consumers and promote these award-winning professionals in more than 45 markets across the United States.
Five Star Professional was founded in 2003 and is based in Eagan, MN.