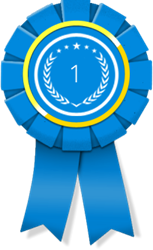 New York City, NY (PRWEB) May 20, 2014
Blue Fountain Media, a web site design agency based in New York, is proud to announce it has been named by 10 Best Design as the Best Design Firm for online marketing. This honor recognizes the impressive and effective work of Blue Fountain Media in a rapidly expanding and intensely competitive field. Blue Fountain has managed to set itself apart thanks to its innovative and results-driven designs, earning it a place as the best web design firm on the top of 10 Best Design's list of talented companies.
With a team of experts boasting a wealth of experience in branding, technology, and online development and design, 10 Best Design is well-positioned to recognize greatness when it comes to attracting attention on the internet. The team's insights aid the firm in identifying companies that stand out in the crowded, cluttered world of online marketing.
And according to 10 Best Design, Blue Fountain Media was a website design company that did just that - stand out. The company provides a wide range of services and has a very broad clientele, giving equal attention to both enthusiastic and energetic startups as well as Fortune 500 companies entrusting Blue Fountain to infuse fresh air into their trusted brands. The ability to provide engaging, impressive designs for such a wide range of clients speaks to Blue Fountain's versatility and creativity, two traits of which 10 Best Design took notice when ranking the company atop the web design firm list.
Blue Fountain's success comes from being highly client-focused in order to understand the character of its clients and becoming familiar with a client's history and desires for the future. In this way, Blue Fountain is able to create functional, performance-driven, and personalized web design solutions to help clients transition from where they have been to where they want to go.
While the 10 Best Design honor is undoubtedly a significant one, Blue Fountain is no stranger to accolades. The firm's work has been recognized with awards as part of the Interactive Media Awards, Internet Advertising Competition, Horizon Interactive Awrds, AVA Awards, International Davey Awards, and Mar Com Awards. Additionally, Blue Fountain has received praise from the likes of The New York Times, Crain's, The Washington Post, Bloomberg Businessweek, and Smart Money.