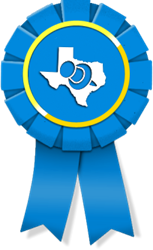 Houston, Texas (PRWEB) May 28, 2014
This month, outstanding Houston web design firms were recognized by 10 Best Design for their ability to deliver superior results for customers. These web design firms in Houston were selected from the many firms that have emerged in recent years in the Houston community that provide exceptional web design services to companies and individuals. Agencies that won these awards were selected based on their ability to deliver outstanding websites and based on exceptional work that was completed this year.
This month's winner was Chai One, which is a company that has proven its ability to deliver websites with a modern design. These websites are responsive on mobile devices and are designed to get results on search engines. The company also builds applications both online and for mobile use. With such success delivering outstanding results online, it was awarded the number one position in the Houston area by 10 Best Design.
The second-place winner for website development companies in Houston provides exceptional websites that are designed for mainstream pop culture. The company aims to provide exceptional visual representations of culture in its customized websites that it creates for clients. The company also works directly with clients to ensure that the web presence adds value to a brand to increase sales online. The company is also capable of other work such as logo design and offline marketing.
Located in downtown Houston, Zulu is a digital agency that delivers exceptional creativity for clients in need of unique solutions. The company seeks to develop very close relationships with its clients, forming a "circle of trust" which enables it to deliver outstanding results. The company works with both international clients and companies within the local community, which gives it an advantage over other firms that can only assist with local projects.
Other top Houston web design firms:
4. OWDT
5. Bright Box Online
6. Forthea
7. Savage Brands
8. 4 Guys
9. GlobalSpex
10. Limb Design
10 Best Design is one of the worlds most authoritative awards organizations that helps companies and individuals looking for prospective web services find a company that can be trusted. The organization receives more than 250,000 searches each year and has helped thousands pick the right web design firm for them. 10 Best Design aggregate some of the web's leading providers and meticulously screens them to come up with a top list of firms in local communities.