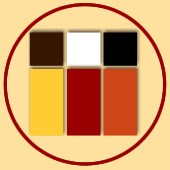 'At Mediasophia we optimize social media websites in addition to our clients primary website to enhance their online presence.' - George Magalios
West Palm Beach, FL (PRWEB) October 23, 2013
Web design companies in West Palm Beach are bringing businesses great success. Mediasophia is enhancing the profile of its clients by optimizing social media websites in addition to a clients primary corporate site. The new social media package is available to companies with existing social media accounts and Mediasohia will create accounts for businesses that have not yet designed pages.
Social media marketing provides companies with a venue to promote specials and inform customers about services and products on a forum contemporary society has embrace. Tweets and facebook posts have quickly become a preferred method of communicating and effective marketing is making use of this welcomed phenomena. The businesses that create a social media presence are expanding networks and connecting with hundreds of thousands of people who are communicating on these social forums.
Mediasophia, is a full service marketing firm that provides online reputation management, search engine optimization and web design in Palm Beach, Paris and international progressive cities. As part of its Internet marketing service, it includes marketing social media websites to enhance the branding of its clients and support connecting with a vast number of users communicating on the Internet.