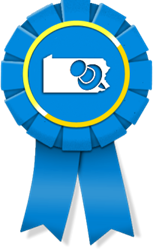 Philadelphia, Pennsylvania (PRWEB) May 29, 2014
10 Best Design has announced the winners for this month's top web design companies in Philadelphia. The city has proven itself in recent years as a center for design expertise with a wide array of firms that customers can choose from. While all of the companies were genuinely exceptional competitors, 10 Best Design was able to narrow down its list to just ten companies that have proven their worthiness of being considered the best.
The company Happy Cog, which is founded in 1999 by Jeffrey Zeldman, won first place this year for its exceptional performance throughout 2014. The company's 32 employees are divided between offices in New York, Philadelphia, and Austin. By partnering with individuals from each of these cities, the company is able to deliver outstanding performance for those that need an exceptional web presence. The company has spoken at many conferences in Philadelphia and is an active member of the community.
The #2 best website design agency in Philadelphia, O3 World, won for its implementation of brand strategy online. The company's impressive portfolio of clients include Comcast, Temple University, and the University of Pennsylvania. The company's expertise over the years has broadened to include many different fields within web design and development.
Impart Creative got third place this year for web design in Philadelphia. The company focuses on a wide range of services associated with brand identity, and has proven its ability to deliver outstanding results. The company can also tie all of these services together in order to help brands be successful while only needed one partner firm top succeed online.
Other honorable mentions for the best web development agencies Philadelphia has to offer:
4. Durkan Group
5. BlueCadet
6. The Tactile Group
7. G Wis Concepts
8. Context
9. Push10
10. Yikes
10 Best Design receives more than 250,000 searches each year and is an industry leader in reviewing the performance of top web design companies. The award organization brings together top service providers and allows those who truly excel to be able to demonstrate their excellent to customers. This year's list of top web design companies in Philadelphia will be able to help business owners decide on the right agency to hire in the local community. The organization seeks to provide the same value in all cities nationwide to help individuals and companies be more successful online.