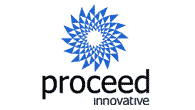 Chicago, IL (PRWEB) January 21, 2016
Proceed Innovative recently finished a complete redesign of the website for ServiceMaster Restoration and Cleaning which has improved navigation, more SEO friendly features, and a mobile friendly design that is responsive and will display properly across all devices. ServiceMaster Restoration and Cleaning is a leading provider of disaster restoration and cleaning services in the Houston, TX area and they are also an SRM which responds to large losses across the U.S. The purpose of the new website design is to improve the user experience with a more visually appealing design and navigation so that users can easily find the information they need as well as increase the search traffic and conversion rates with a more SEO friendly design. The redesign was done by Proceed Innovative to expand the online marketing campaign for ServiceMaster Restoration and Cleaning.
Several of the features of the new website design vastly improve the user experience over the previous design. The navigation is a major improvement as users can easily find any service they are looking for by using the dropdown menu or the side navigation that appears on every page. The home page also features an interactive slider that links to several internal pages with important information as well as the contact page. A contact form is included on every internal page of the website which makes it more convenient for users to find and fill out while also improving the conversion rate of the website by making the contact form easily available.
The other major improvement on the website design is the responsiveness which makes it mobile friendly. More internet searches are done on mobile devices such as tablets and smartphones than on traditional desktop or laptop computers which makes mobile responsiveness a very important feature for better user experience. The website for ServiceMaster Restoration and Cleaning has a responsive design that adjusts to all screens on tablets and smartphones so that users can easily navigate the website and submit a contact from their device. The responsiveness of this website will help attract more search traffic as users searching from a mobile device are able to access the entire website.
About ServiceMaster Restoration and Cleaning
ServiceMaster Restoration and Cleaning has been the main provider of disaster restoration and cleaning services for homes and businesses Houston, TX and the surrounding area since 1992. They are well trained and equipped to handle commercial and residential losses and they also provide commercial large loss services as an SRM management center. Each of their technicians have been highly trained and IICRC certified to provide quality services and they use state-of-the-art products and equipment to complete their work effectively.
About Proceed Innovative
Proceed Innovative is an internet marketing firm that provides a variety of search engine marketing (SEM) services for businesses to help boost their online presence, brand awareness, and internet traffic. Their professional staff has the experience to provide effective SEO, local SEO, web design, pay per click (PPC) management, and web analytics consulting and they work with each individual client to create an SEO marketing plan that includes the right mix of strategies to achieve their goals. The web design services provided by Proceed Innovative help increase the ROI of a website by making it more user friendly, mobile responsive, and SEO friendly. Proceed Innovative was recently named to CIOReview Magazine's list of the 20 Most Promising Web Development and Design Solution Providers in 2015.