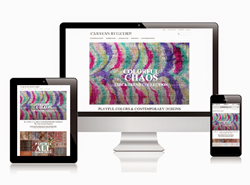 The inventory inquiry, price inquiry, pre-order feature, and the waiting list features are unique to Goozga and TRIXMEDIA web design.
Beverly Hills, California (PRWEB) April 30, 2014
Beverly HIlls web design agency, TRIXMEDIA, is pleased to announce there will be two new major features added this summer to its patented interactive shopping program, Goozga. Goozga was designed by TRIXMEDIA as an innovative shopping cart and e-commerce platform that already has many smart features and customizability for high-traffic online merchants. Goozga is customizable, operates at high speed, and can handle online merchants with any size inventory and product volume. Goozga is unique from other competing e-commerce platforms, and TRIXMEDIA is proud to highlight the two new functionalities expected to be added to its shopping cart platform in the coming months. Since its creation, Goozga offers its own unique functions alongside the basic, fundamental elements of a shopping cart platform.
First, Goozga clearly has the most basic function of any successful online shopping cart, which is the ability to add a product to cart, proceed to checkout, and complete a transaction. The inventory inquiry, price inquiry, pre-order feature, and the waiting list features are unique to Goozga and TRIXMEDIA web design. The price and inventory inquiry options give more control to the merchant and customizability in terms of who can access your website and view items. The pre-order feature allows interested consumers to purchase a currently unavailable item by placing themselves on a pre-order list. Goozga will notify them once the item is available for purchase- they can even be automatically charged once it arrives and the product sent out. Similarly, the waiting list feature applies to products that are sold out, and consumers can add their name to a list so they will be notified when an out of stock item returns.
The new additions to Goozga's list of functionalities highlight the ways in which Goozga provides more control to the online merchant in terms of how and who has access to the website, protecting your business and intellectual property. The new negotiation feature benefits both the online merchant and the consumer. A product's list price can be negotiated as the consumer has the ability to offer a price they feel is appropriate; the merchant can either accept or deny the negotiated price. The other new feature is a limited access function. With a limited access, the owner of the website has the ability to control who can access the site according to different regions in the world, and require a site to ask permission and receive a code if they are in specific areas. While many sites simply block access to regions, limited access will allow the merchant to decide whether or not to provide a code for access from a flagged region. These new features are more advanced in terms of web design and functionality than simply blocking regional access to your site. The new limited access function helps protect your unique designs, copyright material, and market from companies in regions where they do not respect the copyright laws of the United States.
TRIXMEDIA is very excited about the new additions to its patented online shopping cart platform, as they seek to continually bring innovative approaches to ecommerce and web design. As a branding, online marketing, and web design agency based out of Los Angeles, TRIXMEDIA focuses on increasing brand visibility and web design that improves online consumer experience, to both grow your reputation and sales. Many online merchants and businesses in the greater Los Angeles area have already implemented the Goozga platform and increased their online sales with TRIXMEDIA Beverly Hills web design.