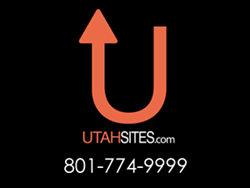 We noticed that there was not a lot of local representation from web design companies in Utah, particularly in Davis County, to help all the growing businesses.
Layton, UT (PRWEB) November 29, 2013
Authority Ventures Inc., a leading internet marketing agency, has expanded operations to open a local-based web design company called "Utah Sites." The decision to open up a physical office space in Davis County comes from the expanding development of small businesses nearby. As a design agency that focuses on site development for small to medium business, the growth to date has been nothing short of substantial.
According to Utah Sites's President, Damon Burton, "Small business in Utah is booming. From the tech explosion in Utah County to small business developments in Davis County, we found that we could offer a valuable service in opening a localized office in the city of Layton to help businesses establish their online presence." He adds. "The growth and love from the local community that we've experienced is amazing. We've been designing sites for a long time. While we experienced growth across the nation through our parent company, our team realized that there was a void locally."
Mr. Burton's team can be associated with helping many nationally recognized brands drive online results. From Inc. 5000 recognized companies in New York and high profile companies across the East Coast, to some big names in our own back yard, Authority Ventures is recognized for their proven track record. Damon comments. "We love Utah. I've personally had the pleasure of working with big Utah brands like Zarbees, Spoonful of Comfort, and Flirty Aprons. With our new local-focused, Utah web design company we can take our model of growing by word of mouth and proven results on a national scale and magnify it within our local area."
While the entity "Utah Sites" may be new on paper the group is not new when it comes to web design. The team of local web designers at Utah Sites consists of experience dating back as far as 1999. The concept of providing physically available web designers in Layton has proven successful. Such a simple idea of opening an office with signage to attract attention from passing traffic is now one of Utah Sites biggest sources of growth. Ironically, in the digital age it seems that the simplest forms of marketing are often the most effective for a digital based company.
Damon remarks, "We noticed that there was not a lot of local representation from web design companies in Utah, particularly in Davis County, to help all the growing businesses. Utah has a lot of good web design firms, but most you don't know where they are physically located if you wanted to stop in and ask some designers a few questions." At that point, Utah Sites was born.
Utah Sites tends to provide most of their fulfillment in the space of small to medium businesses. With a vast knowledge of various website software, Utah Sites can help with anything from content marketing and building an online brand to e-commerce site design and printed marketing materials. Their extensive Content Management System (CMS) knowledge includes development on various platforms, including the following.

Wordpress
Magento
Joomla
BigCommerce
Yahoo Store
Volusion
ChannelAdvisor
AbleCommerce
ZenCArt
NetSuite
Having been designing websites for over a decade, Damon's team has built and marketed everything from fashion retailers to software (SaaS) companies, automotive parts manufacturers to electronic manufacturing contractors, luxury travel brokers to high profile lawyers. With an extensive background in various verticals of internet marketing, Authority Ventures Inc. and their DBA, Utah Sites, is a welcomed change of pace to bring diversity to Utah's web design companies. For a free site review or web design consultation visit http://www.utahsites.com or call 801-774-9999.