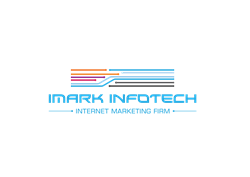 We work closely with our clients to identify goals and create a strategy that is tailored to meet their specific needs
Chandigarh, India (PRWEB) October 23, 2014
iMark Infotech, is an online leader based in IT Park, Chandigarh, India, that is making waves with their inventive services and products that are helping customers internationally find success and prosperity. The company's website, http://www.imarkinfotech.com/, is a clear example of how the company offers web-savvy marketing to their own clients.
According to Ishan Gupta, iMark Infotech's CEO, the company is continuing to grow, launching its second virtual office in the San Francisco under the brand name JIK Ventures, officially known as CW Ventures. The company has helped several U.S.-based multi-million dollar companies increase their market exposure by 1,600 percent in only 12 months with their innovative internet marketing solutions. Now with JIK Ventures, they aim to reach even higher.
"Our goal is to make each and every campaign profitable for our clients," said Gupta.
The firm operates in three major verticals, i.e., Web/Application Development; Search Engine Marketing and Affiliate Marketing.
"Bringing client ideas into reality and making that project profitable for clients is a daunting task," said Piyush Gupta, the company's MD. "We work closely with our clients to identify goals and create a strategy that is tailored to meet their specific needs."
According to the website, iMark Infotech is well-suited to meet any client's internet marketing needs whether it be online exposure or reputation management, company is equipped with a savvy workforce of 50-plus professionals. They also offer transparent pricing, which means clients never receive extra fees or surprise costs.
Gupta said that his company offers a 100 percent money back guarantee. If a client is not satisfied with the work, then neither is iMark Infotech Pvt. Ltd. He said that this approach offers customers peace of mind when working with his company.
About iMark Infotech
IMark Infotech is an internet marketing firm that specializes in innovative online solutions for clients. For more information, please visit http://www.imarkinfotech.com/
3rd Floor, Block D, Plot No. 22-23
DLF IT Park, Chandigarh