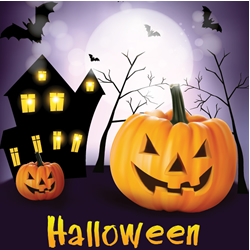 San Francisco, CA (PRWEB) October 31, 2014
PHPMatters.com is a website providing PHP developers with coding tips, hosting tutorials, writing skills, and so on. Today, this site introduced 3 web hosting sales offered by HostGator, BlueHost and Arvixe for 2014 Halloween, among which the maximum discount is 60%.
The 3 companies all devote themselves to offering affordable hosting services. To celebrate Halloween, they offer special discounts off of the regular prices so as to make each hosting package more affordable. On this occasion, people can purchase their services at a discounted price by using a coupon code or going through a promotional link.
1) HostGator
HostGator launches a 25% discount to celebrate Halloween. People can get this special discount by using the coupon code BWHPercent25, with which the price is down to $3.71/mo from the regular $4.95/mo automatically. This company enables two payment methods, including PayPal and credit card. And also, all hosting packages of HostGator come with a 45-day money back guarantee.
In addition to the special deal, people can get over 4,000 website templates and many site building tools without extra fees. There is also no charge for the transfer of website, domain, script and MySQL.
2) BlueHost
BlueHost recently updated its hosting packages with more possibilities and now, there are 3 hosting packages available for people, including Starter, Plus and Business Pro. With the arrival of Halloween, this company releases an up to 60% discount to make the hosting plans start at $3.49/mo, $3.95/mo and $13.95/mo.
Each plan comes with over $200 in offers, a Drag & Drop site builder and one domain name. In this case, people don't need to pay extra money for those services. Besides, the anytime pro-rated money back guarantee and 30-day full refund policy are accessible.
3) Arvixe
Arvixe offers a 30% discount to welcome Halloween 2014, with which the hosting plan is cut down from $4/mo to $2.8/mo. People need to use the coupon code BWH360 to activate this special deal. This company makes a promise that each hosting package is sold at the marked price without any hidden fees.
People can get a domain name, $175 marketing credits and advanced site builders without paying extra money. Those who are not satisfied can also ask for a refund within the first 60 days.
For more information, visit https://phpmatters.com/2014-halloween-web-hosting-deals/.
About PHPMatters.com
It is a site with rich resources of hosting tips, SEO tutorials, writing skills, site building methods, and so on. This website it designed for PHP developers.