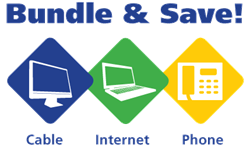 SolveForce Now Offers TV, Internet & VoIP phone service to Atlanta & Athens Georgia
Atlanta, Georgia (PRWEB) May 03, 2016
SolveForce.com and partners expand their TV, Internet & VoIP phone (http://www.solveforce.com/) services into the bustling center of Atlanta & Athens, Georgia. This is set as an immediate roll out campaign.
If anyone is paying for home phone, TV and internet services from different providers then they're probably spending more than they need to. Buying 2 or 3 (triple play), of these services together is known as bundling and has a number of advantages as opposed to buying them separately.
The two main advantages of TV, Internet & VoIP phone (http://www.solveforce.com/georgia) packages are that the overall bill is usually reduced if purchasing all the services from one provider. Additionally, customers only have one company to deal with for paying bills, reporting problems or changing suppliers at a later date. The main disadvantage is that everyone is reliant on one provider for all their needs.
Most people would agree that the pros greatly outweigh the cons. Some of these bundles include cable/satellite TV and internet packages with a home phone service included so customers can get fast cable internet speeds and a large range of channels.
To learn more about SolveForce's TV, Internet & VoIP phone (http://www.solveforce.com/services) services, visit SolveForce.com.
About SolveForce
We are committed to your company in every aspect of the customer relationship. If your company needs to contact us for any reason, please don't hesitate to call or email us at the earliest convenience.
By Phone: (888) 765-8301
By Email: ron(at)SolveForce(dot)com
By Website: http://www.solveforce.com