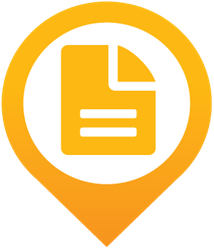 Our personalized informational demonstrations will help ensure audiences understand our services greatest benefits
Burlingame, CA (PRWEB) May 31, 2014
The leading provider of end-to-end borrower financial document sourcing for the mortgage and banking industry, PointServ, announced its new webinar demonstration series earlier this week to further illustrate the revolutionary technologies behind their loan validation system.
PointServ recognizes the pressing need to deliver technology-enabled learning in which users can consume knowledge and interpret data, wherever and whenever they feel most comfortable. The addition of online weekly webinars allows individuals to obtain access to personalized learning sessions that further educate users about PointServ's seamless financial document delivery process without borrower intervention.
This is a not-to-be-missed online series to see William Gould, Director of Sales & Marketing, deliver exciting news about how PointServ is transforming document sourcing into a fast and efficient method of verification techniques.
"We are thrilled to be offering an easy and effective learning solution to potential and current customers," said William. "Our personalized informational demonstrations will help ensure audiences understand our services greatest benefits."
PointServ has helped improve the loan document process by removing the multi-day long process of physically collecting and validating documents and replacing traditional methods with those of their own. With technology becoming increasingly available, mortgage lenders as well as individuals are encouraged to learn about PointServ's innovative services to achieve faster turnaround times for verifying loan documents. This revolutionary technology is forever changing the way lenders and real estate investors go about verifying documents- giving clients instant authentication and reducing wait times for both parties.
For registration information please visit PointServ.com and a reservation will be made for their next available webinar.
About PointServ
PointServ Inc. is the leading provider of certified borrower documents and verification services for the mortgage industry in the United States. The company develops and offers innovative technologies and services to help mortgage lenders, bankers and financial institutions process loan applications faster, better and more efficiently. PointServ's products solve problems in the lending industry resulting in better customer experience for borrowers and loan applications. PointServ is headquartered in Burlingame, CA.