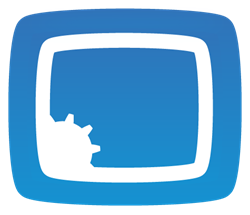 This level of flexibility and personalization was only a dream 5 years ago. We're excited to be on the cutting edge.
Columbia, Maryland (PRWEB) August 30, 2013
Thriving digital marketing agency, WebMechanix, launched their redesigned website on August 19, 2013 at http://www.webmechanix.com. Recent winners of the CRTC Rising Star Award and HCTC Superstar of the Year Award, the firm is catching attention from the local community. Their focus on "Snowballing ROI" continues to deliver exponential results for clients.
Directed by Derek Cavaliero, Lead Developer at WebMechanix, the major goals of the redesign were: 1) to improve the overall user experience across multiple devices and 2) to structure the website's content to better portray the company mission of "Snowballing ROI."
WebMechanix is now one of the premier digital marketing agencies in the Mid Atlantic, and they wanted their website to reflect who they are now, rather than who they were a few years ago.
With a new responsive design, the website scales appropriately to the device being used. "It's no secret the web is, and has been heading mobile for quite some time. It was well overdue for WebMechanix to take that important step into mobile," says Derek of the new design.
Simplified navigation was also a primary focus, enabling users to naturally and intuitively work their way through the digital content. The site focuses around three digital solutions: create demand, generate leads, and maximize ROI. Each section is broken into sub-solutions that paint the big picture of what Snowballing ROI is, and how they help clients achieve it.
To support these solutions, case-studies offer real-world success stories to interested prospects. Potential clients can now review industry-relevant example that demonstrate the company's ability to create demand, generate leads, and maximize ROI.
Deciding to enhance the companies' marketing automation, the website was integrated with HubSpot to improve client and prospect relationships. The new automation services allow companies like WebMechanix to modify their workflows, prioritize their lead cue, create dynamic content, bridge the gap between marketing and sales, and more.
Of the redesign, WebMechanix cofounder Arsham Mirshah says, "Wow, how far the web has come. We thoroughly enjoy using the latest technologies and further expanding on their awesomeness.
Customized WordPress with integrations up and down with HubSpot - this level of flexibility and personalization was only a dream 5 years ago. We're excited to be on the cutting edge."
A strong focus on conversion tactics was also a priority. Their new online site audit feature gives companies the opportunity to submit their website URL to receive an audit from a WebMechanix team member. The audit has become a successful conversion metric, alluding it to be a prominent goal completion metric with HubSpot.
After successfully penetrating the Maryland, DC and Virginia market, WebMechanix has recently been expanding into the national market, attracting new clients nationwide.
About WebMechanix
WebMechanix is a progressive Digital Marketing Agency based out of Columbia, MD. Recent winners of the Howard County Tech Council's Superstar of the Year Award, the company continuously brings innovation to the online marketing industry.
With a team of web developers, organic and paid digital strategists, and online marketers, WebMechanix delivers snowballing ROI to clients by boosting online lead generation. When you're ready to supercharge your online presence and marketing strategy, contact WebMechanix.