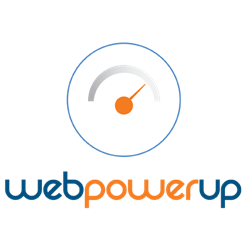 (PRWEB) July 24, 2014
WebPowerUp, the first business-in-a-box, is pleased to release its second Growth Hacking infographic. The release comes one week after the site's official launch.
The series keys on some of the more popular and successful Growth Hacks utilized by a selection of (now) large companies and how small business owners can implement these tactics to grow their user base. In the newest part of the series, WebPowerUp takes a look at Hotmail, DropBox, Pinterest, Reddit, and Mint. View the newest infographic here: http://webpowerup.com/interesting-web-finds/growth-hacking-101-part-2/.
After implementing solid growth hacking strategies some might consider getting people to one's website as the simple part of a sales cycle. In some cases, this may be true. The trick becomes how to both keep and engage customers or potential customers once they're on your site. WebPowerUp is a solution focused on helping coaches and consultants use the web to grow their business by giving them the tools to do it successfully.
Geared specifically for individuals who exchange their time for money in a consultation or education capacity, WebPowerUp gives the technology, built-in strategy and support to succeed. While other software tools offer one component, WPU offers invoicing, support tickets, ecommerce, membership, video conferencing, webinars, photo galleries, video galleries and more.
WebPowerUp goes above and beyond what traditional website builders offer. Additionally, open source solutions, although many are free, still require a developer to integrate and link data between each component and are prone to higher security risks because the code is readily available to the public. WebPowerUp's business-in-a-box approach takes care of both the linked data problem and the higher security risk of an open source system.
The first part of Growth Hacking 101 looked at Facebook, Twitter, LinkedIn, Instagram, and Gmail. Check it out at http://webpowerup.com/growth-hacking/growth-hacking-101/.
For more information or a personalized tour, contact Daniel Roopnarine at dr(at)webpowerup(dot)com
About WebPowerUp
WebPowerUp was created for entrepreneurs and new companies who need an online platform that will grow their business. Co-Founder Daniel Roopnarine has been consulting and managing web projects since 2000. In that time, one thing has remained consistent for all websites, they are meant to help a business succeed.