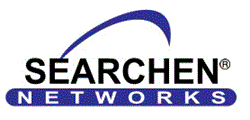 Your website address is a key driver of new business as well as preferential treatment in search engines when certain keywords are typed
New York, NY (PRWEB) October 10, 2013
SEARCHEN®, Internet advertising and Search Engine Optimization Company based in New York, has released a new, easy to remember and generic domain name for website address registrations: http://www.websiteaddress.info
"Your website address is a key driver of new business as well as preferential treatment in search engines when certain keywords are typed. This domain will help consumers find us when they are looking for a company which provides an interface in which to purchase a website address, a service that SEARCHEN® has been providing since 2004," said John Colascione.
About SEARCHEN NETWORKS®
Searchen Networks ® is a pioneer in search engine marketing. The SEARCHEN® mission is, and has always been, to provide services poised at increasing a company's overall visibility on the Internet. Providing customers around the world with Internet domain names (web addresses), web hosting, SSL certificates and more, Searchen Networks ® services its own network of media properties and provides expert Internet advertising consulting to a select group of clients throughout the United States.
For more information please visit: http://www.searchen.com.