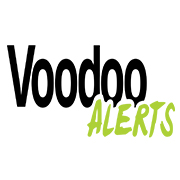 A client of ours had been running a new 'contact us' page for a few months, only to realize that you could not even submit the form in any browser. They installed the Voodoo Analytics code, they were alerted that their form didn't actually work.
San Diego, CA (PRWEB) August 30, 2014
Real user monitoring is a relatively new technology in the field of web analytics. The primary feature of real user monitoring is its ability to closely track user interaction on a website, which helps site administrators more closely identify successful and unsuccessful sectors of the site. When used effectively, it can help provide greater insight into the success or failure of a website. Real user monitoring also, when used for troubleshooting, can provide better understanding of breaks in a particular sector of the website, compatibility issues with browsers and operating systems, as well as exactly how the site's users are interacting with the website. Real user monitoring is a great new tool to help web developers and site administrators keep a watchful eye on their end user. However, real user monitoring can only provide its user with statistics, it is up the individual to analyze the data and find potential broken website sectors, which has proven an insurmountable task for many web developers.
Voodoo Alerts is a powerful new analytics tool- the only one of its kind- merging real user monitoring with customized analysis in a way never before seen. Voodoo Alerts provides an initial website check tool, which will sniff out broken sectors and funnels as soon as it is installed. Once problem areas have been automatically located by Voodoo Alerts, site administrators can decide how to move forward with site repair. After all problems have been located and corrected, Voodoo Alerts monitors all website performance metrics and alerts its user if anything is amiss.
Voodoo Alerts is not simply a website check tool, it uses real user monitoring to find any problems that will inevitably arise in the future as well, alerting the site administrator whenever poor performance indicators are identified. These indicators range from broken links, to out of order text fields that prohibit users from submitting information, all the way to full site crashes. Many errors that Voodoo Alerts is able to identify are not caused by website malfunction; rather, updates to browsers, browser add-on incompatibility, and many more seemingly insignificant factors that can wreak big havoc on a website.
Most site administrators do not even know that their site is broken. CEO and Founder of Voodoo Alerts, Jon Correll, recalls an occasion where Voodoo Alerts was able to identify an issue that other tests missed. Correll says that "A client of ours had been running a new 'contact us' page for a few months, only to realize that you could not even submit the form in any browser. The moment they installed the Voodoo Analytics code, they were alerted that their form didn't actually work. Well, they should have tested it right? They did, they used multiple browser testing software and sites and they all gave it the okay, because bots could still submit, it was only humans that couldn't pass! These are the types of errors that go unnoticed in Google Analytics and other website check tools, yet Voodoo Alerts was able to catch quite quickly."
A common problem with advanced analytics tools like Google analytics is that they require an extremely knowledgeable and dedicated professional to decipher them. Often, even the most advanced user can become overwhelmed by the sheer complexity of the program. Voodoo Alerts is installed on any site with a simple javascript, and begins automatically monitoring around the clock, alerting its user whenever an inconsistency is discovered, taking the monotony and guesswork out of real user monitoring. It is also fully adjustable, keeping track of custom goals and analytics, functions as a website check tool, is fully cloud based, and offers analytics on every individual factor that can affect a site's conversions.
Contact:
Jon Correll, Founder and CEO:
jon(at)voodooalerts(dot)com
858-569-4202
http://www.voodooalerts.com
Elias Ghosn, Marketing Director:
eliasg(at)voodooalerts(dot)com
Twitter: Twitter.com/VoodooAlerts
Facebook: Facebook.com/VoodooAlerts