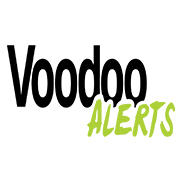 a system designed to be like a bloodhound, searching every nook and cranny of the website to find leaks in the funnel. Finding the quirky crazy things that go 'bump' in the browser is our specialty
San Francisco, CA (PRWEB) September 23, 2014
Website updates and overhauls, while a necessary part of having a profitable online presence, are not only tricky to perform flawlessly, they are also extremely risky. A simple mistake can easily lead to skewed analytics, compatibility problems for visitors, or even complete lack of usability. A recent client of Voodoo Alerts decided to completely revamp their website, including updated support for web browser versions. After this renovation was complete, and service returned to normal, the Voodoo Alerts real user monitoring software quickly noticed an anomaly. What amounts to the worst case scenario, this client was experiencing complete traffic stoppage after the update was pushed. Being a company with a significant online presence, this client's website receives an average of approximately 202,000 visitors daily, a quick resolution to website errors was imperative to avoid exponential profit losses.
How did Voodoo Alerts catch this error?
In order to diagnose the problem, Voodoo Alerts unleashed the company's "bloodhound analytics" described by Voodoo Alerts Founder and CEO, Jon Correll as "a system designed to be like a bloodhound, searching every nook and cranny of the website to find leaks in the funnel. Finding the quirky crazy things that go 'bump' in the browser is our specialty." Once the issue was identified, ending up being a simple pixel tracker not installed in the new website which prohibits analytics, Voodoo Alerts went to work monitoring the client's site around the clock. The ability of Voodoo Analytics to closely monitor traffic across all website sectors contributed to the timely resolution of this client's problem.
The importance of a quick reaction to website problems is imperative for site administrators. Not all analytics tools offer both website monitoring and performance management. Voodoo Alerts was, in this instance and for all other websites, able to provide the client with instant alerts regarding an anomaly in website traffic, including both SMS alerts for the client via text message, and email alerts sent to the entire web administration team. This timely intervenient action, with detailed reports and information, allowed the client to rapidly and accurately diagnose possible causes.
While this particular error was due to simple programming mistake, Correll reflects on personal experience, detailing firsthand the importance of having accurate website monitoring systems in place. Correll remembers, "Voodoo Alerts isn't just about catching mistakes you might have made, you could be perfect. But what about third parties? What if PayPal shut down your account at 2:37am? Would you want to wait 8 hours before finding out? That exact scenario has happened to one of our clients. (Before they got Voodoo Alerts). Maybe an important group of visitors use Internet Explorer on Windows XP, but they can't see your 'buy now' button and can't make the purchase they want; or, a new iPhone iOS release breaks how the end user sees the site. Voodoo Alerts automatically notifies you if anything on your website malfunctions and gives you every detail from browser, to operating system, device, and much more, so you can fix errors as fast as they happen." The scope of how badly a website is underperforming can only be evaluated thoroughly with accurate and reliable website monitoring and performance management.
Company Information:
With ease and functionality in mind, Voodoo Alerts uses the latest in website monitoring and performance management to actively observe user activity in real time, for every site visitor, leaving clients with more time to focus on the most important function of their website: conversions.
Voodoo Alerts will continuously monitor any website's performance, including conversion funnels, browser activity, operating system, and all other variables associated with top tier website monitoring technology. The most important innovation however is Voodoo Alerts' real time alerting system, alerting web teams to poorly performing sectors instantly, saving valuable time and helping teams more easily evaluate problems for faster resolution.
Contact:
VoodooAlerts.com
3914 Murphy Canyon Rd, Ste A218
San Diego, CA 92123
858-569-4202
Facebook: Voodoo_Alerts
Twitter: VoodooAlerts