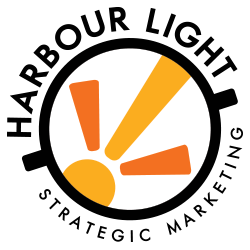 We spend our energy creating award-winning campaigns for our clients, and frankly, we weren't paying attention to our own branding needs. So we bought the kids new moon boots, so to speak.
Portsmouth, NH (PRWEB) April 14, 2017
To achieve their goal, the Portsmouth, NH marketing agency capitalized on decades of experience and targeted research, including interviews with their past and present clients, colleagues and teammates, and consulting with one (purported) astronaut. The results were used to develop a strategy that guided the creative team's efforts in designing a modern, responsive (mobile-friendly) and secure (https vs http) website.
Director of Global Operations and Digital Marketing Strategy Czar Jeff Whiteman said: "We needed to revive and modernize our presence on the web. The team created not only a stunning website but one that is focused on a user's experience and interest. The site is mobile-friendly and secured using the latest encryption technology. Google and other search engines have been pushing businesses to help create a more user-friendly and secure web. In an effort to incentivise, they have been penalizing sites in their search results for not being responsive or secure. The big story here is that Google publically stated these changes to their super secret algorithm. I actually have no idea what Ned is talking about with this moon stuff. I think he's losing it."
"We badly needed a new online presence," stated Creative Director Ned Savoie. "We fell victim to the old 'The cobbler's kids have no shoes.' We spend our energy creating award-winning campaigns for our clients, and frankly, we weren't paying attention to our own branding needs. So we bought the kids new moon boots, so to speak."
"We advise our clients to refresh their online presence every 2 or 3 years to ensure they are current both technologically as well as visually," stated Mr. Whiteman. "Our site was almost 10 years old." "The blame for this falls squarely on my shoulders," stated Mr. Savoie. "I've been pretty preoccupied with this moon thing."
"Please don't ask Mr. Savoie any more questions," stated Mr. Whiteman. "Inbound marketing is an extremely effective way to reach prospective clients, but just as importantly, for those prospects to find you. From a 30,000 foot view, this means creating relevant, beneficial content and disseminating it through multiple channels, including blogs, social media and search engine optimization."
"Jeff, the moon is 238,900 miles away, not 30,000 feet," stated Mr. Savoie. "Even my 5-year-old knows that."
About Harbour Light Strategic Marketing
Harbour Light Strategic Marketing is an award-winning strategic marketing agency located in Portsmouth, NH. Since 1995, we've specialized in creating engaging marketing tools, successful brands, e-commerce websites, professional web design, unique advertising campaigns and other implements of success for companies around the block and around the country. https://www.harbourlight.com