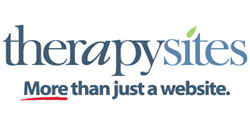 If you are not participating in the growth and success of your own business online, then you will not get new clients or see the kinds of results you are looking for.
Boulder, Colorado (PRWEB) September 11, 2013
TherapySites and AATBS are presenting a complimentary webinar, "Make Money In Your Sleep – 5 Secrets For Success" The 30-minute webinar, presented by Greer Van Dyck, co-author of "Ready, Aim, Soar" and online marketing expert of TherapySites, will be offered on Wednesday, September 18th at 12 p.m. Mountain Standard Time, 11 a.m. Pacific Standard Time, 2 p.m. Eastern Standard Time.
Reserve a seat and register now:
"Make Money In Your Sleep – 5 Secrets For Success"
Wednesday, September 18th at 12pm MST, 11am PST , 2pm EST.
Business is changing every day, and technology is playing more of a role now than ever in the way that we communicate and exist in the marketplace. Today there are over 2.7 billion Internet users worldwide and the numbers continue to grow. There is an opportunity to bridge the gap between mental health professionals and new age technology, and to find an effective way to provide this information to the masses. Join us to learn how to effectively use the Internet to get a thriving and successful practice.
Did you know?
*96% of people looking for a therapist are doing so online.
*94% of people searching online won't go past the first page of Google.
*Automated online scheduling was reported to improve customer retention by 9.4% and improve revenue by 7.5%.
"Having a strong presence online will help take your business to the next level," says Greer Van Dyck, Online Marketing Expert for TherapySites. "If you are still utilizing traditional marketing methods, you will get left behind as technology continues to gain more and more prominence. In this webinar, we will explore the power of website marketing for mental health professionals to get new clients while you sleep and increase income."
TherapySites specializes in creating websites that are engaging, professional, cost-effective, and extremely simple to maintain. Therapists can successfully market and manage their practice online with the $59/month package (with no set-up fees or contracts). The service includes everything that's needed for a professional online presence, including Search Engine Optimization, integrated email, editing tools, credit card processing, online appointment notifications, and unlimited technical and customer support.
Register now for the educational webinar:
https://attendee.gotowebinar.com/register/8198232827786676992
"Make Money In Your Sleep – 5 Secrets For Success"
Wednesday, September 18th, 2013 at 12pm MST, 11am PST , 2pm EST
Greer Van Dyck is an expert in website marketing, and is the Director of Internet Marketing at TherapySites. Greer has worked with many Counselors and Therapists to develop an online presence that leverages the power of Internet. Greer's background in website marketing is coupled with her expertise in the field of mental health where she has her M.A. in Counseling Psychology.