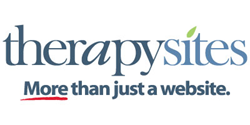 For over 7 years we have been working with thousands of therapists helping them leverage the power of the Internet.
Downers Grove, IL (PRWEB) August 06, 2014
TherapySites, the leading website and online marketing company for mental health professionals, announced today its affiliation with the Georgia Psychological Association. This new relationship allows TherapySites to continue to extend their online marketing solutions to Georgia Psychological Association members, adding exclusive benefits and promotional offers.
"For over 7 years, we have been helping thousands of therapists leverage the power of the Internet," said Denise Marshall, Business Development Coordinator at TherapySites. "We are excited to partner with the Georgia Psychological Association to continue to provide mental health professionals with the necessary resources for an effective online presence."
About the Georgia Psychological Association:
The Georgia Psychological Association has been the leader in advocacy since 1946. They are the preeminent resource and advocate for Georgia Psychologists. They are a pacesetter of public education programming, a provider of quality continuing education opportunities and a proponent for the livelihood of psychology. The membership of the Association is comprised of clinical psychologists, academicians, industrial and organizational psychologists, graduate and undergraduate students across the state of Georgia.
About TherapySites: Websites for Therapists
TherapySites specializes in creating websites that are engaging, professional, cost-effective, and extremely simple to maintain, helping mental health professionals successfully market and manage their practice online. The TherapySites package includes everything necessary for a professional online presence, including basic search engine optimization (SEO), integrated email & editing tools, credit card processing, and online appointment notifications, all with no contracts or setup fees and unlimited technical and customer support.
As an added benefit, the Georgia Psychological Association members will receive their first month free with TherapySites by entering promo code "GPA". For more information about how to start building an online presence, visit http://www.TherapySites.com.