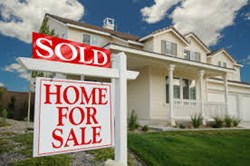 When you need a cash offer on your home look no further.
Fredericksburg, VA (PRWEB) February 14, 2014
Home Investors of America is Fredericksburg's premier house buying company.
According to Kristopher Angstadt President of Home Investors of America, Inc. the average time a typical house takes to sell is about 3-6 months and that's if it's in great condition. Home Investors of America's business works like this: Anyone selling a home, whether it be a large or small home just needs to call Home Investors of America and provide them with basic details about the condition and location of the home. Within 24 hours, Home Investors of America will call back with an offer based on that information. The company will then buy the home, as is, for that price. "We buy any house, in any condition"
About Home Investors of America, Inc.
Home Investors of America a Virginia Corporation is redefining the residential real estate industry, offering customers a hassle-free, guaranteed sale without making any repairs or paying a real estate commission. Home Investors of America buys each property "as is" and completely updates the home, therefore taking the burden of home improvement off the seller. This one stop service allows customers to sell their home quickly to a fair and trusted company. The company is headquartered in Fredericksburg, Virginia at 109 Olde Greenwich Drive Suite 102 Fredericksburg, VA 22408 and they can be reached at 540-373-6883
The Founder and CEO, Kristopher Angstadt, started Home Investors of America, Inc. in 2001 and since the founding, the company has helped out many homeowners. He was born and raised in Fredericksburg, Virginia. Kristopher has been involved in upwards of 1,000+ home purchases. He understands that each and every person and real estate transaction is different and he strives to provide the personal attention, trust and dependability that every homeowner deserves. With his knowledge and experience of real estate and the selling process, he will work to ensure that the sales experience is easy and hassle free while focusing on providing the best customer service. If you are interested in a friendly, honest approach in selling or getting an offer on your home contact Kristopher Angstadt at (540) 373-6883 They also have a 24hr. Seller Hotline at (540) 288-4004 or Toll Free at (866) 353-1717.