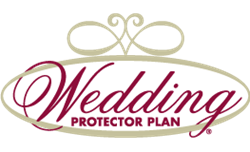 It's difficult to imagine anything going wrong on your wedding day, but when thousands of dollars are being spent in conjunction with a multitude of moving parts coming together, wedding insurance is a wise investment.
Tampa, FL (PRWEB) February 24, 2015
According to the Wedding Protector Plan®, vendor failure accounted for 44% of wedding insurance claims of 2014 followed by property damage claims at 28%. Mishaps with special attire, military deployment, and sudden illness rounded out the rest of the claims data.
As wedding season begins, the Wedding Protector Plan® recommends couples to protect their wedding with wedding insurance when they begin planning their event. A few examples of why wedding insurance could assist with include reimbursement for lost deposits if a vendors files bankruptcy, cancellation or postponement due to catastrophic weather, and damage or loss to the wedding gown or groom's tuxedo.
In addition to wedding insurance, couples should thoroughly research each vendor and fully understand all contracts before signing on the dotted line. Being proactive along with purchasing wedding insurance is the best way to safeguard a wedding against vendor failure.
About the Wedding Protector Plan®
The Wedding Protector Plan® provides cancellation/postponement wedding insurance coverage for many problems such as severe weather causing wedding cancellation or postponement, transportation shutdowns, lost deposits, and other headaches that can ruin the anticipated celebration. Consumers also have the option to add private event liability with no deductible as an endorsement to their special event insurance policy.