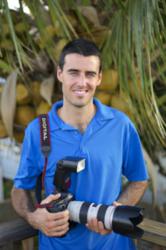 Honolulu, HI (PRWEB) July 09, 2013
Maui'd Forever is one of Hawaii's few full service, all-Hawaiian Islands wedding planner and coordinator. Founded in 2003 by entrepreneur Mark Steffan, the company operates on the Hawaiian Islands of Oahu, Maui, Kauai and the Big Island of Hawaii. They use over 150 different wedding vendors and still find the need to add additional members to their team.
They are happy to announce their newest member on the Island of Oahu, the wedding photographer Patrick Davis. Maui'd Forever owner Mark Steffan was impressed by the beauty of his wedding and vow renewal photos. Mark created a new web page that features some of Patrick's best wedding photographs. Mr. Steffan tells us to "check out Patrick's photo examples on this new web page to become convinced he his right for the job."
Mr. Davis was born and raised on the island of Maui. He came to appreciate the beauty of Hawaii early on in his life. His father was a photographer and Patrick accompanied him as he photographed surfers and skimboarders around the islands. He became very passionate about the sport of skimboarding and moved to Oahu to skim the more challenging breaks like Sandy Beach and Waimea. Patrck tells us "these experiences of preparation, critical timing and execution were transferred to my love of photography, which also relies on those same attributes for a successful wedding shoot."
The creativity that these incredible islands inspire can be seen in his photographic work. Patrick looks forward to sharing his love for Hawaii and his creative vision with Maui'd Forever clients on their special day.
His services are available on a standalone basis or in a variety of complete wedding or vow renewal packages that include a minister of choice, flowers, video, and more.