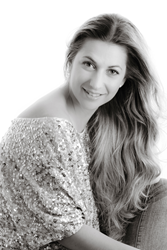 We are excited about offering our community a comprehensive guide on how to plan for the best event.
Miami, FL (PRWEB) August 23, 2016
"We are excited about offering our community a comprehensive guide on how to plan for the best event," remarked Lisi Korn, CEO and Creative Director of Forever Events, South Florida's premier event planning company.
Characteristics of superior events follow a certain timeline of successful planning. According to Forever Events, the wedding planning stages are as follows:
1. Make the Announcement: Some couples just don't feel right if anyone knows their big news before members of their family or parents know. It's best to tell both sets of parents in person. If they do not live nearby, put in a special phone call.
2. Delve into dreams: Sit down with the fiancé and talk about goals. Think about what kind of wedding would be ideal: fun in the sun, a more formal sit-down dinner, or a ceremony on a mountaintop.
3. Figure out timing: Although dates may not be clear, it's a good idea to know which season is preferred. This will give a timeline to get things organized. Because a wedding's size will determine the cost, and whether travel will be involved. This is the time for everyone in an immediate family to create guest lists.
4. Money talks: No longer is it expected for the bride's parents to pick up the tab for a whole event – find out from both sets of parents how much money can be contributed.
5. Get Organized: Get out an iPad to keep track of notes. Create a budget for each category of the event; this way, one can look at ways to cut costs when expenditure totals are reached.
Finding The Perfect Venue:
1. Where and Who: It is fairly simple to find an officiant and a ceremony site, especially if it's in one's hometown. Sometimes couples choose sites in between their families' homes to minimize travel. For planning a destination wedding, triple check to ensure that guests can afford the trip and are interested in traveling in the first place.
2. The Reception Venue: Review those wedding dreams, and determine how many of them are actually practical. If the wedding was envisioned as a bucolic farm wedding, then do research: are their local farms in the area that host weddings? Would it be easier to just pick a scenic background for convenience over authenticity? Ask around to recently married friends or wedding planners for ideas.
Hiring the Best Vendors:
1. Photography and Videographer: The best ones usually are booked months in advance, so get in early. Get recommendations from friends, then research which shots are preferable – formal portraits, or crazy dancing with family. Always ask to see other wedding albums they have done.
2. Musicians: Arrange a test performance before committing; make sure they stick to the official wedding genre/playlist, and how many breaks they will have. Hiring a deejay is often the more inexpensive route.
3. Flowers and Décor: Once the reception venue has been established, decide on table arrangements and other decorations. A hotel may be relatively blank, whereas a museum may need a lot more greenery to strike the right tone.
4. Caterer: Want to know how dishes will taste and look? Check how flexible the caterer is with menus and prices. Don't be afraid to bargain; couples can cut costs by limiting the number and kinds of hors d'oeuvres served at cocktail hour.
"This is just the beginning of the process of wedding planning," Korn adds. "To be truly successful, it is necessary to enlist the help of a full-time wedding planner."
ABOUT: Forever Events specializes in luxury event planning for the most exclusive clientele. With features in Grace Ormonde, JW magazine, and El Nuevo Herald. Forever Events is South Florida's premier wedding design firm. All of our content – including videos, images, blogs, and reports – can be accessed by PC, mobile, iPad, Facebook, Twitter, Instagram, Google Plus, and Pinterest.