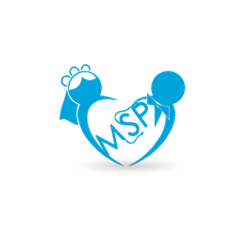 Weddings are commonly listed as one of the top ten most stressful events in a person's life, but they don't have to be that way.
pittsburgh, pa (PRWEB) September 25, 2013
Weddings are big business. With the average American wedding costing approximately $25,000, the vendors who make these events possible need every advantage they can get in order to compete for a place in the budget. Now, an innovative new wedding website is helping people in the wedding business develop the name recognition and Internet presence they need.
Makesomeplans.com has created a number of online systems to help people plan their events: weddings, graduation parties, anniversary parties, birthdays, holidays, corporate functions, and other special occasions. Visitors to the site can enter the type of vendor they are looking for (wedding cakes,wedding dresses, tuxedo rental, limousine service, venues, entertainment) and their zip codes in order to be directed to some of the best vendors in their local areas. They can view detailed vendor profiles that include offerings, prices, availability, history, recommendations, reviews, photographs, and video. This revolutionary concept in event planning is helping thousands of people all over the country to save time and money by making their selection of event vendors more streamlined and efficient. Rather than visiting dozens of shops and venues, they can make most of their important decisions from the privacy and comfort of their own homes.
A representative from Makesomeplans.com explained, "What I love most about what we have created is that it is a true win-win. The customers save so much time and money (not to mention energy and mental health), but the vendors really benefit as well. This is some of the best advertising an event vendor could possibly hope for, having people directed straight to their own customized vendor profiles. Now, we are taking it up another notch, interviewing vendors so that they can share their expert advice with brides-to-be. We are inviting wedding businesses to participate in email interviews in which they can communicate their wisdom with people who are new to the wedding planning process, helping the customers while scoring some major points for themselves. It's another way for the hard-working members of the wedding industry to get the credit they deserve as true professionals and experts."
Makesomeplans.com's blog will include highly valuable information for young ladies who would like to benefit from the experience of seasoned wedding professionals. The articles will cover a wide range of subjects, many of them based upon common mistakes, questions, or issues that tend to come up time and time again in the wedding planning process. The site's representative added, "Weddings are one of the ceremonies that are common to every culture that ever existed. They are important for a number of reasons. Even the wedding traditions that we observe here in the United States are many centuries old, so folks have had plenty of practice, and gained knowledge that they can pass on. Weddings are commonly listed as one of the top ten most stressful events in a person's life, but they don't have to be that way. We are trying to make weddings less expensive, less time-consuming, and less stressful, all while helping the vendors to stay in business and prosper. It's a challenge, but I think that our new blog will be an important step in the right direction."
About Makesomeplans.com
Makesomplans.com is a wedding website that is dedicated to streamlining the event planning process by giving visitors access to detailed business profiles and contact information for vendors in their local areas. For more information or to be considered for an interview, visit http://www.makesomeplans.com.