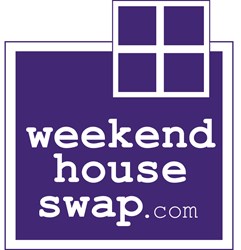 By swapping homes we were able to have a fantastic getaway for only the cost of gas!
San Francisco, CA (PRWEB) October 02, 2013
No such thing as a free vacation? Think again. Take the pricey hotel out of the picture and a weekend getaway can be surprisingly inexpensive. Instead, swap your house or apartment with another local, weekend adventurer and – voila – you've got a getaway that's easy on the mileage and the wallet. A new website, WeekendHouseSwap.com, enables Northern Californians to do just that.
To participate, users simply register their home on WeekendHouseSwap.com. Listings include color photographs of the property, general location and amenities, pet-friendliness, and even if a car or bike is available for use.
"My wife and I recently attended a weekend wedding in Santa Cruz," says one member. "By swapping homes we were able to have a fantastic getaway for only the cost of gas! Plus our 'hosts' took care of our house and dog in San Francisco."
Other existing home exchange sites primarily offer long-distance opportunities, such as Europe, whereas WeekendHouseSwap.com focuses on shorter, closer swaps. This is the first site to focus exclusively on the Bay Area and Northern California and is completely free for users. "This site makes a fun escape weekend to Sonoma feasible," says one San Jose swapper.
WeekendHouseSwap.com was started by two Bay Area women in the ever-growing share economy. They developed the site after having difficulty finding potential local house swappers. Being from the Bay Area they both love to take advantage of Northern California's unique variety of nearby adventures: rural and urban, mountains and beach.