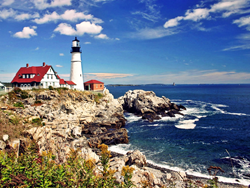 Jobs typically pay $25-$200 depending on the amount of time spent on-site and complexity of data required.
Burlington, VT (PRWEB) August 11, 2015
Nationwide field services company, WeGoLook has recently experienced an increased demand for services in New England and accepting applications for new Lookers (field agents) in Vermont, Connecticut, Maine, Massachusetts, New Hampshire, and Rhode Island. The company attributes this growth to new contracts formed with insurance companies and financial institutions.
Prospective Lookers can apply through WeGoLook's website. Following the pre-approval of the application, a phone interview will be conducted. When the individual's application, interview, and background check is approved, they will be eligible to take on field inspection orders in their area. Looks that fall within an Agent's specified travel range are emailed within minutes of the order being placed in WeGoLook's system. Lookers can accept or reject any assignment that is emailed to them creating the opportunity to take on as many or as few assignments that fit within the Looker's availability. Jobs typically pay $25-$200 depending on the amount of time spent on-site and complexity of data required.
WeGoLook provides inspection services for autos, property, heavy equipment, and more, as well as, customized tasking such as notary and courier services. Lookers collect all required data through the WeGoLook App on iOS or Android phones. The app walks the individual through collecting on-site data such as VINs, address verifications, describing visual observations, etc. Photos are also collected through the mobile app providing a real time perspective of the asset's current condition. The company performs fast, reliable services to their customers by using the Looker sharing economy platform similar to Uber or TaskRabbit.
Recently, WeGoLook created a PRO Team and is actively seeking to add more mobile notaries, process servers, mechanics, and real estate agents in New England. PRO Team Lookers will take on more complex, higher paying orders, and are required to complete additional background checks while carrying WeGoLook badges. They are dispatched based on skill set, experience, timeliness, and communication efforts.
WeGoLook is a dynamic field services and inspection company leveraging a sharing economy of 15,000+ Agents in the United States. Tasks and inspections are assigned to Agents through a crowdsourced platform. Agents collect field data, photos, and video via the WeGoLook Mobile App and complete custom tasking such as item pickup and delivery and more. WeGoLook specializes in verifying autos, properties, boats, heavy equipment, antiques, electronics, furniture, RV's and other assets. WeGoLook has expanded to international markets in the United Kingdom, Canada, and Australia with other countries to follow.