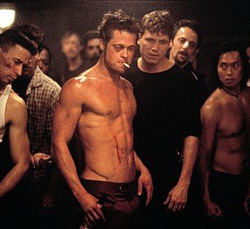 Eating should be about providing the body with nutrients that it needs to function properly and to achieve personal goals related to weight and build.
Pompano Beach, FL (PRWEB) October 14, 2013
Those hardgainers out there will be well informed from the latest article and video segment at WeightGainNetwork.com on the 7 best foods for packing on the right kind of pounds. For the naturally skinny guy, gaining weight doesn't come very easily. A fast burning metabolism generally means he needs to consume lots of the right kinds of food and follow an effective strength training program to get a noticeably muscular body. Troy Adashun, Personal Trainer and Fitness Expert at Weight Gain Network, has described an excellent variety of high quality fuel that will help the body grow towards a strong and sculpted form.
Adashun shows how eating specific foods provides the body with nutrients that it needs to function properly and to achieve personal goals related to weight and build. Consuming too many low-nutrient foods can hinder the physical effort put in at the gym to the point that it ends up being a waste of time to even do any weight training. The muscle just won't have the ability to recover efficiently from workouts and grow as a healthy muscle can.
The focus of Weight Gain Network is muscle growth for the skinny guy. Their informative advice informs readers how a diet must consist of calories that can provide long sustaining energy to the muscles like lean protein, complex carbohydrates, and the good type of fats. Eating too much of the simple carbs like white breads, sugary treats, or cookies and candy will not provide the body with as many nutrients that are of specific help to building muscle. Not all calories are created equal and while it's important to consume a high-caloric diet to build a muscular frame, those calories need to come from the right kind of foods to gain weight.
The power of peanut butter, the good side of quinoa and some insight on the red meat debate is all laid out by Adashun to provide viewers with professional advice on nutrition and taking advantage of the body's natural muscle building power. Having the past experience of being one of those guys that had a hard time putting on muscle, Troy spent several years trying out different workout programs and experimenting with various foods to discover the most effective method of packing on muscle. His expertise will be greatly appreciated by many that just haven't been able to succeed at feeding the body the right foods to gain weight with muscular growth.
Weight Gain Network is a Pompano Beach, Florida based company that provides muscle-building advice to skinny guys who want to bulk up. Since 2010, Weight Gain Network has committed to creating the best videos and articles to show men how to gain weight fast. For more information on Weight Gain Network, please visit http://www.WeightGainNetwork.com.