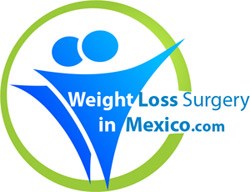 I encourage all people who are going through the same as me, to undergo bariatric surgery in Mexico with Dr Jose A. Castaneda, whom I consider to be the best bariatric surgeon.
Puerto Vallarta, Jalisco (PRWEB) January 23, 2014
Very recently Dr. Jose A. Castaneda performed Biliopancreatic Diversion (BPD) surgery successfully on American patient Mrs. Joellen. She has left a video-testimonial sharing her positive experience with people who are considering bariatric surgery in Mexico.
The operation took place in Puerto Vallarta, where Dr. Castaneda performs different types of bariatric surgeries.
Mrs. Joellen explains, "I decided to have surgery with Dr. Jose A. Castaneda after researching multiple websites offering bariatric surgery in Mexico. I was able to ask the medical team everything regarding my surgery. Through a personal assessment, I shared my personal reasons for undergoing weight loss surgery, which was very helpful. My health was deteriorating; you get tired easily, the self-esteem is in tatters.
We all know that bariatric surgery has some risks, but I was certain that with Dr. Castaneda everything would be okay after my initial consultation.
My BPD surgery lasted an hour and a half, after surgery I was taken to my room and the next day I conducted tests to detect leaks, then I started my diet with liquids. I did not feel pain or discomfort, I actually felt comfortable and I noticed how clean the facilities were, the nursing staff were also very caring to me and that gave me confidence.
The next day I was released from my hotel, where recovery was excellent. Because my bariatric surgery was performed laparoscopically I was able to enjoy Puerto Vallarta and I could go for walks on the beach, watch the sunset and enjoy the scenery.
I encourage all people who are going through the same as me, to consider having bariatric surgery in Mexico with Dr Jose A. Castaneda´."
Biliopancreatic diversion surgery information can be found at Dr. Castaneda´s new website WeightLossSurgeryinMexico.com, one of the best specialist websites created to help American patients with their research regarding bariatric surgery in Mexico. The innovative online tools developed for patients by Dr. Castaneda in 2013 won him the "Best Bariatric Surgeon 2013" awarded by the prestigious allPrivateHealth.com, for his contribution to delivering outstanding service to patients via his mobile friendly websites and the new BariatricApp.com
Dr. Castaneda is a leading bariatric surgeon in Mexico, specialist in duodenal switch surgery, gastric bypass, gastric banding, metabolic surgery, and he´s also leading the way by introducing new weight loss surgery procedures, and surgery for diabetes.
"When Mrs. Joellen first approached us we spoke about her condition, and possible ways to improve it, followed by a personal in-depth nutritional and bariatric surgery assessment which helped the Obesity Solutions medical team to identify that Laparoscopic BPD surgery was the best option for her," says Dr. Castaneda. "I am thrilled to have been chosen by Joellen amongst the many other alternatives available for weight loss surgery in Mexico."