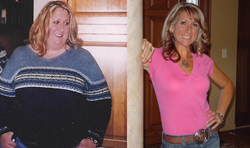 Providing a mixture of doctor supervision, nutritionist designed diet plans, and powerful diet aids, the average Diet Doc patient can expect to lose between 15 and 20 pounds per month, safely and without strenuous exercise.
San Diego, CA (PRWEB) May 06, 2015
When it comes to advice concerning health and wellbeing, few sources are considered more reputable and respected than those of a physician. It is thus no surprise that patients advised by their physician lose more weight than those who received no such trustworthy advice. A new study conducted by the University of Georgia and published in the March edition of Economics & Human Biology recently revealed that patients advised by their physicians dropped more pounds, on average, than those who did not receive a recommendation. The study's author, Joshua Berning, found that "physician advice was associated with a reported 10-pound loss for women and a 12-pound loss for men over a one-year period…" Berning also found that a major factor in weight loss is communication. The researcher says; "physicians often don't take the time to consult patients about being overweight. They need to take the opportunity to interact with their patients. Through an open dialogue, patients can find solutions to their health issues, especially in terms of obesity."
It is this and other studies that Diet Doc relies upon to establish its protocol concerning how doctors address patient needs, especially concerning whether weight loss is imperative or not. With new studies advocating its efficacy, Diet Doc has redesigned its weight loss system, placing added emphasis on the initial consultations patients conduct with the company's licensed doctors. With solid new evidence regarding the ability of a physician to more effectively motivate patients to lose weight, Diet Doc has placed its initial consultation with the company's physician at the entry stage of its weight loss system, as opposed to near the end or the middle. In doing this, potential patients seeking weight loss help are primarily screened by a Diet Doc doctor to determine the patient's individual factors including, first and foremost, necessity of weight loss, amount of weight that must be lost, and whether the Diet Doc system is a good fit for the patient. After considering these factors, the physician will make a recommendation to the patient concerning weight loss, a method proven to be more effective for patient's trying to lose weight or who may be questioning whether or not they even need to lose weight at all.
Diet Doc believes that the underlying principles which make a physician's advice more effective or motivating for weight loss are the same principles upon which to build an effective weight loss system, and for this reason, adheres to these same principles when designing diet plans for their patients. By employing licensed doctors to examine each new patient, Diet Doc is able to establish reputability as well as medical soundness of the Diet Doc weight loss system. Providing a mixture of doctor supervision, nutritionist designed diet plan s, and powerful diet aids, the average Diet Doc patient can expect to lose between 15 and 20 pounds per month, safely and without strenuous exercise.
The value of the Diet Doc diet plan is that users need not have a background in either nutrition or pharmaceuticals. The company's skilled experts structure plans around each individual patient, so patients need not know the ins and outs of dieting and weight loss. Diet Doc understands that many of their patients may not have a health or nutrition background and may need assistance in creating a low fat, low calorie meal plan, especially one that tastes great and leaves them feeling full and satisfied. Each patient will have unlimited access to the Diet Doc team of certified nutritionists and can contact them directly, six days per week, to ask questions about fast weight loss foods, food items that naturally burn body fat or to ask any other questions they may have about their diet plan.
About the Company:
Diet Doc Weight Loss is the nation's leader in medical, weight loss offering a full line of prescription medication, doctor, nurse and nutritional coaching support. For over a decade, Diet Doc has produced a sophisticated, doctor designed weight loss program that addresses each individual specific health need to promote fast, safe and long term weight loss.
Diet Doc Contact Information:
Providing care across the USA
Headquarters:
San Diego, CA
(888) 934-4451
Info@DietDoc.info
http://www.dietdoc.com
Twitter: Here
Facebook: DietDocMedicalWeightLoss
Linkedin: Here