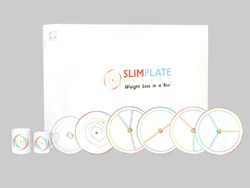 ...completely natural and 100% side effect free.
Rock Hill, SC (PRWEB) July 18, 2013
Ace Weight Loss Center, founded by Myo M. Nwe M.D. Board Certified in Obesity and Internal Medicine and Sandeep Grewal M.D. Board Certified in Internal Medicine bring their medical knowledge to the fight against obesity with the release of the SlimPlate System.
The foundation of the SlimPlate System was formed over years of interaction with clinical weight loss patients. These lessons were then used to produce a weight loss method like no other on the market today. The clinical research behind the system has been proven and presented to the prestigious American Society of Bariatric Physicians in Orlando, Florida in 2012. Attending doctors were amazed at the long term effects produced by the system and how the plan could easily change eating habits forever.
The SlimPlate System has users eat their own food with no changes in preparation, five times a day. The difference is in the amount of food consumed. Each plate in the system is specially designed to optimize weight loss with colored outlines of the appropriate food groups; vegetables, proteins and starches. All the user does is identify where their desired food goes on the plate and 'eat within the lines'. "The system doesn't involve pills, powders or the complete elimination of carbohydrates from the diet which makes it completely natural and 100% side effect free." said Dr. Grewal.
The SlimPlate System teaches users how to a. train the brain to eat the correct amount of food needed at every meal and b. maintain the weight lost over time which is where other diets fail.