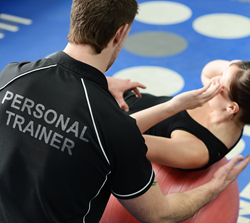 A full 360° view of their clients' actual exercise activity and eating habits
(PRWEB UK) 17 November 2014
Weightplan's new PT Client Manager App is a revolutionary new way for Personal Trainers to create and share fitness, diet or nutrition plans with their clients, and monitor their progress from anywhere in the world.
The App enables experts to throw away paper records and pens, providing all the tools needed to manage their clients. Experts using Weightplan's 'link & sync' function get a full 360° view of their clients' daily activity and eating habits.
Apple's new HealthKit data is fed directly into the App, whether it comes from HealthKit compatible Apps or Apple Watch. Armed with this insider knowledge, PTs can offer more appropriate advice and send customised programs targeting the individuals needs. Having their PT "on call" promotes commitment, and the two-way partnership helps the client and PT achieve better results together.
Clients using any of Weightplan's Apps, including 'Gym Training' and 'Exercise & Calorie Counter' are able to receive their own customised training and nutrition programs sent directly to their device by their chosen expert. They can then follow a personally structured plan, tracking their exercise progress and eating habits in preparation for their regular PT session.
Experts can further motivate clients by planning workouts into diaries for the days they workout alone. The expert can review and adjust plans as necessary, offering additional training sessions, client progress reviews or dietary advice that can help embed life-long changes to their clients' exercise and eating habits.
Weightplan's PT Client Manager stores client records and workout history securely on the expert's iPad for instant access. Registering new clients takes seconds, enabling the immediate logging of activity during the session. Client data is also securely backed up to the cloud for safe keeping.
PTs can create custom exercises, add photos, instruction guides and tips to make their offering unique. They can create whole new workouts to use with their clients, building loyalty by allowing clients to access exercises and workouts using our "loan & lock" facility: PTs can simply loan workouts to paying clients and lock them if they leave. This incentivises clients to stay with their PTs.
PTs can attract new clients by encouraging their existing clients to recommend and share 'taster' workouts with their friends. Shared workouts are credited back to the PT who designed them, with a link to their profile. Potential new clients can contact the PT direct to book a PT training session, or to obtain further advice.
Weightplan is committed to keeping all these features free for health & fitness experts whilst they're certified as an accredited Personal Trainer.
Click here to download the App
For more details visit http://www.weightplan.com