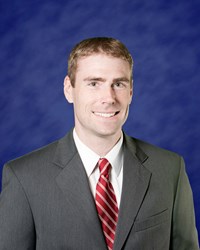 Tampa, FL (PRWEB) September 04, 2013
WellCare Health Plans, Inc. (NYSE: WCG) announced today that Michael Polen has been promoted to the company's newly created position of senior vice president, operations. As a member of WellCare's senior management team, Polen will be responsible for member and provider operations, customer service, acquisition integration, and related activities. He will continue to report to Alec Cunningham, CEO.
"During Mike's tenure with WellCare, he has served in a variety of key management positions, including running operations for the company's Florida health plan," said Cunningham. "Mike's more recent contributions in driving our strategy and leading our acquisition integration initiatives complement his ability to drive the enhancement of our enterprise-wide operational functions as we work to continue to meet the needs of our members, providers and government customers."
Polen joined WellCare in 2005, and most recently held the position of vice president, corporate initiatives and strategy. His previous positions at WellCare included roles in health plan operations and finance. Prior to joining WellCare, Polen was with JP Morgan's treasury services operations. He holds an MBA from the University of South Florida and a bachelor's degree from the University of Florida.
In conjunction with this change, Walter Cooper's position as chief administrative officer has been eliminated, and he is no longer with WellCare. Functions that had reported to the chief administrative officer have been assumed by the senior vice president, operations; chief medical officer; and chief financial officer.
In addition, Dan Paquin, who held the position of president, national health plans, is no longer with the company. WellCare is currently conducting a search for a successor.
About WellCare Health Plans, Inc.
WellCare Health Plans, Inc. provides managed care services targeted to government-sponsored health care programs, focusing on Medicaid and Medicare. Headquartered in Tampa, Fla., WellCare offers a variety of health plans for families, children, and the aged, blind, and disabled, as well as prescription drug plans. The company serves approximately 2.8 million members nationwide as of June 30, 2013. For more information about WellCare, please visit the company's website at http://www.wellcare.com.