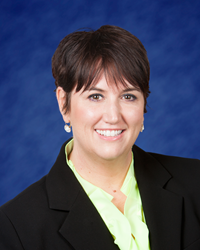 Tampa, FL (PRWEB) July 02, 2014
WellCare Health Plans, Inc. (NYSE: WCG) today announced that it has named Kelly Munson region president with responsibility for Arkansas, Kentucky, Mississippi and Tennessee. She will have profit and loss (P&L) responsibility for WellCare's Medicaid and Medicare Advantage businesses across these states. Munson served as state president, Kentucky, since August 2013. She will report to Ken Burdick, WellCare's president and chief operating officer.
"During her eight years with WellCare, Kelly has demonstrated the ability to build strong relationships with internal and external stakeholders," said Burdick. "Kelly's strategic and proactive approach will be invaluable as we continue to integrate our acquisition of Windsor Health Group and build our business in Arkansas, Mississippi and Tennessee."
"I'm very proud of the work the WellCare of Kentucky team has done over the past several years," said Munson. "I'm looking forward to working with the teams from Windsor to continue to serve those who need help the most by delivering quality, cost-effective health care solutions."
Munson joined WellCare in 2006, serving in positions of increasing responsibility for WellCare's Ohio health plan in the areas of operations and regulatory compliance. Munson was named chief operating officer of WellCare of Kentucky in August 2012, and one year later was named state president, Kentucky. Before joining WellCare, she held operational positions with Old World Classics, HomeTown Health Network and Medical Mutual of Ohio. Munson graduated from Syracuse University with a bachelor's degree in dietetics and public health nutrition, and did graduate work in public administration at the University of Akron.
About WellCare Health Plans, Inc.
WellCare Health Plans, Inc. provides managed care services targeted to government-sponsored health care programs, focusing on Medicaid and Medicare. Headquartered in Tampa, Fla., WellCare offers a variety of health plans for families, children, and the aged, blind, and disabled, as well as prescription drug plans. The company serves approximately 3.5 million members nationwide as of March 31, 2014. For more information about WellCare, please visit the company's website at http://www.wellcare.com.