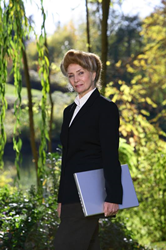 GRANTS PASS, Ore. (PRWEB) February 17, 2021
Air Date: 15 February 2021
Guest: Barbara Goldberg, Founder of Wells Bring Hope (Los Angeles, CA.)
https://www.voiceamerica.com/episode/128607/encore-the-sharon-kleyne-hour
*
Wells Bring Hope is advancing water education and Immunity Strength focus in Africa during the global pandemic, says Sharon Kleyne Talk Radio.
"At Bio Logic Aqua® Research Water Life Science®," says Kleyne, "we study the fresh water crisis of the surface water of earth. We're in this crisis together—all life and all immunity strength protection on earth depends on water vapor in the air. The fresh water on the surface of the earth must be enough to influence the water vapor. Scientists discovered," Kleyne continues, that water predates the sun and all biological life on earth. Isn't that fun? The sun is 4.6 billion years old; water can be 14 billion years old." Kleyne urges everyone to better educate themselves about the global water crisis by visiting I Care About Water on Facebook: https://www.facebook.com/ICareAboutWater
"The fresh water crisis on the planet is critical," says Kleyne. "We need more fresh water on the surface of the globe to balance the water in the atmosphere, the air you breathe. Water builds immunity strength and protection, especially during a global pandemic."
Kleyne teaches that the world wants to be educated. She encourages people to read an important book by Gerald Pollack, Ph.D., The 4th Fourth Phase of Water Beyond Solid, Liquid and Vapor and the work of Dr. Masaru Emoto, whose many books about the relationships of water to our attitudes, life and how it changes the way many people look at water.
Kleyne also acknowledges the work of Barbara Goldberg and the organization she founded, Wells Bring Hope (https://wellsbringhope.org/about-us/). Wells Bring Hope has drilled hundreds of water wells in Niger.
Goldberg described how as a Marketing Consultant for Fortune 500 companies, she hosted monthly salon events in her home, which brought women together to listen to guest speakers. In 2008, Gil Garcetti, former Los Angeles district attorney, spoke to the group at about scarcity of water in Africa. Afterwards, Goldberg polled the 50 women who had attended and they resoundingly wanted to pursue finding a solution to the terrible conditions Garcetti described.
"It is the village women and girls who are responsible to fetch water (walking 4-6 miles a day)," says Goldberg. "As a result, girls can't go to school and women can't work. This all changes when a well is drilled in a village. When you put a well in a village, everyone benefits. Child mortality declines 70 percent. Girls can go to school and women can work."
Kleyne and Goldberg agree that sustainability must be addressed through water education. Goldberg points out that many earlier wells in Africa are no longer working because no one on site knows how to fix them. Villagers need to be trained to maintain the wells. The water is abundant underground, but the rich aquifers are 250-300 feet down. Wells must be drilled to reach the water, yet a drilling rig costs over a million dollars.
Using an old organizational model called Tontin, women in villages form groups that meet weekly and practice making loans and paybacks with their own money. After gaining confidence by practicing for a year, they can then apply for micro-loans and begin to function as entrepreneurs. This funding model empowers women and girls and breaks the cycle of poverty in which one of seven children dies before the age of five.
Another Wells Bring Hope inspiration is its Wells Bring Hope Ambassadors program, which offers training and education to U.S. students who want to become involved and learn to sustain a volunteer program for the benefit of others. More information can be found at the Wells Bring Hope website.
At the same time, Goldberg and Kleyne stress that villagers must learn to use latrines and wash hands and faces several times a day to prevent disease and illness and promote immunity strength. These new health hygiene technologies are essential to the well being of villagers. "It's beautiful to watch how much pride a woman takes in being able to bathe their children so that they can go to school clean," says Goldberg, "and one of the most exciting moments comes when a well erupts with water."
This is working together to solve the world's water crisis and promote immunity strength protection one well at a time.
*
If you care about immunity protection for the organ of the eyes, listen to these programs. They feature wisdom, knowledge, new technology and health tips for better living every week on the internationally syndicated The Power of Water® & Your Health sponsored by Nature's Tears® EyeMist®, naturally pH balanced water technology for acid mantle protection on VoiceAmerica World Talk Radio & Apple iTunes with Sharon Kleyne.
LISTEN to the internationally syndicated The Power of Water® & Your Health sponsored by Nature's Tears® EyeMist®, FDA approved, naturally pH balanced water technology for acid mantle protection, on VoiceAmerica World Talk Radio & Apple iTunes. This program features Fred Pearce, English author and international water researcher.
Follow this link: https://www.voiceamerica.com/episode/128309/encore-the-sharon-kleyne-hour
Some recent Sharon Kleyne talk radio programs feature:
Dr. David T.W. Wong, DMD, DMSC https://www.voiceamerica.com/episode/125933/saliva-diagnostics
Nancy Yonally & James Derick https://www.voiceamerica.com/episode/125837/be-safe-strategies-for-you-and-your-families-to-go-back-to-school-and-work-safely-during-covid
Dr. David Clarke https://www.voiceamerica.com/episode/125671/hidden-stresses-and-your-health
If you would like to watch a brief, entertaining educational film that demonstrates the application of the new Dry Eye Solution® technology Nature's Tears® EyeMist®, sponsor of Sharon Kleyne's talk radio program, go here: https://www.youtube.com/watch?v=l0gOr8TB45U