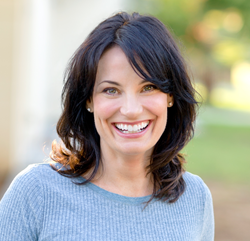 To my clients, I would like to say: I truly appreciate your business, and I am honored by your referrals.
Austin, TX (PRWEB) July 29, 2016
Five Star Professional is pleased to announce Wendi Slaton Anderson, Roots Real Estate, has been chosen as one of Austin, San Antonio and Central Texas' Five Star Real Estate Agents for 2016.
Five Star Professional partnered with Texas Monthly to recognize a select group of Austin, San Antonio and Central Texas-region real estate agents who provide quality services to their clients. Wendi Slaton Anderson was featured, along with other award winners, in a special section of the June 2016 issue.
"Roots Real Estate is a boutique brokerage homegrown in Austin and grounded in goodness! We are real estate experts dedicated to providing superior service to our diverse clientele. We aim to exceed expectations, improve our communities and continent, and to educate, inspire and empower our clients," says Wendi Slaton Anderson of Roots Real Estate. "At Roots Real Estate, we are genuinely grounded in goodness. Life is about relationships, putting forth the extra effort and helping others. Giving back financially is just one of the small ways we participate in making this life better for all of us. This is why a percentage of our commission from every transaction will go to a nonprofit organization of our client's choice. By working with Roots, you're supporting the multiplication of goodness in our community. We love to share the joy brought by giving back!"
The Five Star Real Estate Agent award program is the largest and most widely published real estate agent award program in North America. Agents are measured using an objective, in-depth research methodology with significant focus on customer feedback and overall satisfaction.
"To my clients, I would like to say: I truly appreciate your business, and I am honored by your referrals. Thanks to the trust and support of each of you, I have a flourishing referral-based real estate business that I love," says Wendi.
"Five Star Professional's research is extensive, with more than 10 million consumers, peers and other stakeholders contacted each year. We are relentless in our efforts to identify those professionals with the utmost standard of excellence," says Jonathan Wesser, Research Director, Five Star Professional.
About the research process:
Now entering its 13th year, Five Star Professional conducts in-depth, market-specific research in more than 45 markets across the United States and Canada to identify premium service professionals.
Five Star Professional contacts thousands of recent homebuyers to identify award candidates. Phone, mail and online respondents rate their real estate agent on 10 satisfaction criteria. Candidates with a qualifying client satisfaction rating move on to be evaluated on objective criteria such as experience, production levels and disciplinary and complaint history.
Real estate agents do not pay a fee to be considered or awarded. For more information, visit http://www.fivestarprofessional.com.