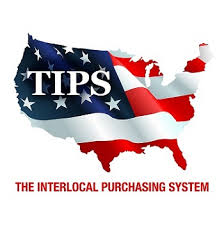 We are excited and honored to be awarded this contract through TIPS, and we look forward to helping its members with their wireless presentation needs
Rockwall, TX (PRWEB) May 28, 2015
wePresent™, a leading provider of wireless presentation systems, announced today that it has been awarded a one-year cooperative purchasing contract with The Interlocal Purchasing System (TIPS). As of April 16, 2015, the company is an approved TIPS vendor, making its WiPG series of wireless presentation and interactive collaboration products available for purchase to school districts, colleges, universities, and municipalities.
TIPS was created to streamline the purchasing process, eliminate purchasing related stress, and provide schools and governments with substantial savings and value through cooperative purchasing. Additionally, a school district or other TIPS member can benefit from the time and cost savings on each purchase since TIPS vendors have agreed to provide the best pricing and terms available.
"We are excited and honored to be awarded this contract through TIPS, and we look forward to helping its members with their wireless presentation needs," said Heidi Mercer, Business Development Manager for Education at wePresent's US office, "Our mission is to help corporations, schools and governments connect, create, and communicate their vision through innovative technology, and this contract means we're doing things right."
From government buildings to the active learning classroom, wePresent has a track record of helping governmental agencies and educational institutions advance their AV technology forward with wireless presentation and collaboration features. wePresent is a technology solution that is extremely easy to deploy, easily managed by the IT department, and even easier for users. The TIPS contract is expected to expand the company's customer base and lead to a significant increase in sales.
wePresent is a small wireless presentation system that attaches to a television, touchscreen, or projector and allows multiple users to present wirelessly to the display from their own device. All wePresent models are cross-platform compatible with PC, Mac, Android and iOS, and include standard features such as 1080p HD output resolution, quad-screen collaboration, touchscreen support, moderation mode, onscreen annotation, and WebSlides.
For more information on wireless presentation solutions by wePresent, visit the company's official website at http://www.wePresentWiFi.com.
###
About wePresent
wePresent is an innovative wireless presentation system developed and manufactured by AWIND. The product line offers solutions that enable end-users to move away from cables and connections and move into the world of wireless presentations and collaboration. wePresent allows up to 64 users to connect and give a wireless presentation, in full 1080p HD, to the display from ANY device, and is compatible with PC, Mac, iOS, and Android.