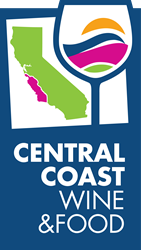 'In the vineyard, my job is to get out of the way and let the dirt do the talking,' said Hagen. 'Now we get to use technology to enhance the last great analog experience in American culture - sitting around a table sharing food and wine.'
Santa Barbara, CA (PRWEB) November 11, 2013
Central Coast Wine & Food will host wine bloggers and enthusiasts from every corner of the United States on November 13th to a simultaneous tasting of wine from Clos Pepe and a live Twitter Q&A session with Wes Hagen (@WesHagen), renowned vineyard manager and winemaker at Clos Pepe Vineyards. For the tasting, bottles of 2009 Clos Pepe Estate Pinot Noir will be shipped to a short list of participating bloggers from across the country.
"In the vineyard, my job is to get out of the way and let the dirt do the talking," said Hagen. "Now we get to use technology to enhance the last great analog experience in American culture - sitting around a table sharing food and wine."
Join in on November 13th at 5:30 PM Pacific/7:30 CST/8:30 EST to ask your questions and learn the finer points of the vine. By using the hashtag #DirtDontLie on Twitter, any messages will automatically become part of the discussion.
Central Coast Wine & Food recently hosted a video simultasting with Morgan Clendenen, "the Queen of Viognier," at the Texas Wine School in Houston.
"I was surprised, it was my first time doing a video tasting like this, but it really felt like we were in the same room together," said Clendenen, winemaker at Cold Heaven Cellars. "It was fun and I'd do it again."
Central Coast Wine & Food, a marketing and new media campaign, connects the up-and-coming agricultural regions between Santa Barbara and Santa Cruz with wine and food enthusiasts through social media and pop-up tasting events.
"Using social media channels like this creates a deep connection with the wine that you can't get unless you visit the vineyard for a private tour," said William Fernandez, founder of Central Coast Wine & Food. "Anyone with an internet connection can join and ask a small production winemaker questions while they taste their wine - that kind of access is priceless."
The country's best wine bloggers will participate in the simultaste, including:

Amy Corron Power (@WineWonkette) and Joe Power (@HoustonWino)http://www.AnotherWineBlog.com (@AnotherWineBlog)
Joe Roberts (@1WineDude) -1WineDude.com & Playboy.com wine reviewer
Pamela Heiligenthal (@Enobytes) – Enobytes.com
Melanie Ofenloch (@DallasWineChick) – DallasWineChick.com
Frank Morgan (@DrinkWhatULike) – DrinkWhatYouLike.com
Dezel Quillen (@myvinespot) – MyVineSpot.com
Megan Kenney @Sonadora) – WannabeWino.com
Dave Nershi (@toledowav) – Toledo Wines & Vines
Amy Gross (@VineSleuth) – Vinesleuth Uncorked
Nannette Eaton (@WineHarlots) – Wine Harlots
Mary Cressler (@MaryCressler) - Vindulge (@Vindulge)
Matt Horbund (@mmwine) – A Good Time with Wine and TV Personality
The campaign is currently halfway through a national pop-up tasting tour that spans from Santa Barbara to Phoenix, Houston, New Orleans, Miami, and Key West, Florida.
Links
Central Coast Wine & Food on Facebook: http://facebook.com/CentralCoastCA
Central Coast Wine & Food on Twitter: http://twitter.com/Central_CoastCA
Central Coast Wine & Food on Instagram: http://instagram.com/CentralCoastCalifornia
About Central Coast Wine & Food
Founded by U.S. Army veteran William Fernandez, Central Coast Wine & Food bridges the gap between farm and table with a national pop-up tasting tour, extensive social media reach, and powerful visual storytelling. More information at Facebook.com/CentralCoastCA.