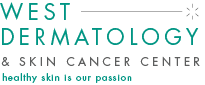 "Patients expect the best skin cancer care and treatment from us, and this new center will allow us to continue serving the San Diego community for years to come," said Dr. Goldman
San Diego, CA (PRWEB) September 11, 2017
Acclaimed cosmetic dermatology center Cosmetic Laser Dermatology, in partnership with West Dermatology, is proud to announce the grand opening of one of the country's most advanced skin cancer treatment and research centers, the West Dermatology & Skin Cancer Center. This skin cancer center, located across the hall from Cosmetic Laser Dermatology's offices in the heart of San Diego's Golden Triangle, will be the nation's foremost skin cancer treatment and research center. Patients will be able to take advantage of cutting-edge technology, superior patient services, and the expertise of unparalleled skin cancer specialists and medical professionals.
"We're excited about this partnership and our role in the opening of this new skin cancer facility," says Dr. Mitchel Goldman, double board-certified dermatologist, Cosmetic Surgeon and Medical Director of both West Dermatology and Cosmetic Laser Dermatology. "Patients can expect the best possible commitment to skin cancer diagnosis, treatment, as well as medical and surgical dermatologic research. We'll provide customized solutions for our patients with a comprehensive lineup of resources and advanced techniques."
The new skin cancer center will be overseen by board-certified dermatologists and skin cancer specialists Stacy Tompkins, MD, Brook Brouha, MD, PhD, and Mohs Fellowship trained Shane Hamman, MD. Their combined 44 years of dermatology experience and expertise will allow them the best opportunity to provide customized treatment plans that give patients peace of mind. Furthermore, patients will have access to the latest, most advanced skin cancer treatments available, including photodynamic therapy and Mohs micrographic surgery.
"Drs. Tompkins, Hamman, and Brouha have the requisite training, experience, and skills to address even the most complex of skin cancer issues," Dr. Goldman says. "Yet, it's their compassion, dedication to their craft, and tireless commitment to unsurpassed patient care that will set this center apart. Patients expect the best skin cancer care and treatment from us, and this new center will allow us to continue serving the San Diego community for years to come."
Cosmetic Laser Dermatology and West Dermatology & Skin Cancer Center will hold the grand opening ceremony on Thursday, September 21, 2017, 5-8 p.m. PST. The occasion will allow patients to tour the fully-accredited skin cancer surgery center and learn more about this state-of-the-art facility. To find out more about the clinic as well as the grand opening ceremony itself, visit https://clderm.com/. Patients are also encouraged to visit http://WestDermatology.com/Skin-Care-Center/.
"We're honored to provide our community with the latest in skin cancer solutions, services, and care," explains Dr. Goldman. "This ceremony will give patients a first look behind the scenes, so to speak, as they will be able to watch live demos, tour our offices, take home goodie bags, receive a courtesy skin analysis, and enjoy complimentary drinks and hors d'oeuvres. There will even be a chance to enter a raffle for prizes worth up to $20,000, so make your reservations today; we hope to see you at the ceremony!"
Cosmetic Laser Dermatology is an esteemed cosmetic clinic located in beautiful San Diego, California. The team of board-certified dermatologists is committed to providing each and every patient with the highest level of care in a comfortable setting. Cosmetic Laser Dermatology's dermatologists are all highly respected in the field for their use of innovative treatments, involvement in advanced medical research, and continued participation in clinical trials.
For more than 60 years, West Dermatology has been providing patients with the best treatment possible through a combination of expertise, compassion, convenience, and comprehensive care. Through multiple locations across the West Coast in California, Nevada, and Arizona, West Dermatology offers a network composed of millions of patients with 24/7 access to doctors, records, and bill payment.
For more information please visit http://www.WestDermatology.com
West Dermatology
680 Newport Center Drive
Suite 150
Newport Beach, CA 92660
(702) 933-0225
info(at)westdermatology(dot)com