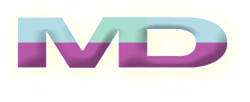 As a physician it is important that I use my platform in the community to help other women feel empowered to fight this disease.
West Palm Beach, FL (PRWEB) October 04, 2013
Local Renowned Physician Daniela Dadurian, M.D. will be holding an In The Pink Event focusing on giving back to breast cancer survivors. Guest will be invited to join Dr. Dadurian and her staff at MD Beauty Labs on October 24th from 10am-6 pm. Enjoy a day filled with complimentary medical spa services provided by outstanding physicians, medical estheticians and nurses. These services will include spa facials, areola restoration, massages, complimentary make overs, and skin analysis and vitamin infusion cocktails.
The In the Pink Event will focus on building strength, health and vitality for women who are fighting and have survived Breast Cancer. During Breast Cancer Awareness month, this October, 3000 women will be told the devastating news that they have Breast Cancer. For this reason alone Dr Daniela Dadurian is excited to open her doors and take steps to help current and future women fight this disease. Dr. Dadurian states, "I know too well how terrifying a breast cancer diagnosis can be. Our Director at the Medical Spa Jennifer was recently diagnosed with having the Braca 2 Gene. We have worked together for 15 years and are extremely close. Jennifer has the choice of being a pre-survivor instead of a survivor. She has a very high risk of developing breast cancer. So, Jennifer will need to make a decision if she will undergo preventative surgery. This is just one story of many. However, after hearing about Jennifer's diagnosis I felt compelled to give back personally and professionally. As a physician it is important that I use my platform in the community to help other women feel empowered to fight this disease."
Our goal for this day is to bring people together affected by breast cancer. This event will provide support, a chance for women to network with one another and the opportunity for women to continue to build strength. As women we use our understanding of people's experiences to take steps forward. So please join us as we use our platform to help breast cancer survivors.
MD Beauty Labs at the Whitney in West Palm Beach, the premier west palm beach spa, was designed by Daniela Dadurian, M.D. in 2001. She received her medical degree from the University Of Miami School Of Medicine and is Board Certified in Anti-Aging Medicine and Laser Surgery**. Her expertise in anti-aging techniques and passion for excellence are reflected in the extraordinary services she offers her clients. The practice focuses on Anti-aging and minimally invasive cosmetic procedures. Dr. Dadurian keeps abreast on latest trends by traveling worldwide and conducting her own research. She is committed to providing the most updated services on the market.
** The specialty recognition identified herein has been received from a private organization not affiliated with or recognized by the Florida Board of Medicine.