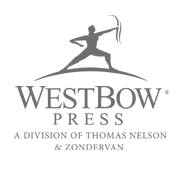 BLOOMINGTON, Ind. (PRWEB) June 03, 2014
WestBow Press, the strategic, supported self-publishing alliance between HarperCollins Christian Publishing and Author Solutions, LLC, is pleased to announce that Thomas Nelson has acquired David Charles Spurgeon's memoir, "Bikin' and Brotherhood – My Journey." Spurgeon self-published the personal account about his time in the Outlaws biker gang – often referred to as "the 1%ers" – through WestBow Press in October 2011.
"The market has spoken clearly through the sales and reviews for 'Bikin' and Brotherhood,'" said Pete Nikolai, director of publishing services for HarperCollins Christian Publishing and publisher of WestBow Press. "We are excited to acquire a title that has already proven itself and will benefit from the expanded sales and distribution of HarperCollins Christian Publishing."
In "Bikin' and Brotherhood," Spurgeon offers a glimpse into the sinister and misunderstood world of American biker-gang culture. Spurgeon's story, told with a mixture of humor and sobering honesty, begins with his love affair with his own motorcycle and then continues to tell the story about how he became a member of the Outlaw gang. In chronicling his personal redemption, Spurgeon writes about the amazing opportunities provided to him by the Lord despite his dark journey through juvenile detention, jail and prison.
Thomas Nelson plans to rerelease the title in paperback and popular digital formats in Fall 2014.
###
About WestBow Press
WestBow Press is the strategic, supported self-publishing alliance between HarperCollins Christian Publishing and Author Solutions, LLC — the world leader in supported self-publishing. Titles published through WestBow Press are evaluated for sales potential and considered for publication through Thomas Nelson and Zondervan. For more information, visit westbowpress.com or call (866)-928-1240. For WestBow Press news, click "Like" at facebook.com/WestBowPress and follow @westbowpress on Twitter.
About HarperCollins Christian Publishing:
The world's leading Christian publisher, HarperCollins Christian Publishing Inc., is comprised of the Thomas Nelson and Zondervan publishing groups and Olive Tree Bible Software. The Company produces bestselling Bibles, inspirational books, academic resources, curriculum, audio and digital content for the Christian market space. Also home to BibleGateway.com, the world's largest Christian website, and FaithGateway.com, an online community dedicated to helping people grow in their faith. HarperCollins Christian Publishing is headquartered in Nashville, TN with additional offices in Grand Rapids, MI and Miami, FL. For more information visit http://www.HarperCollinsChristian.com.